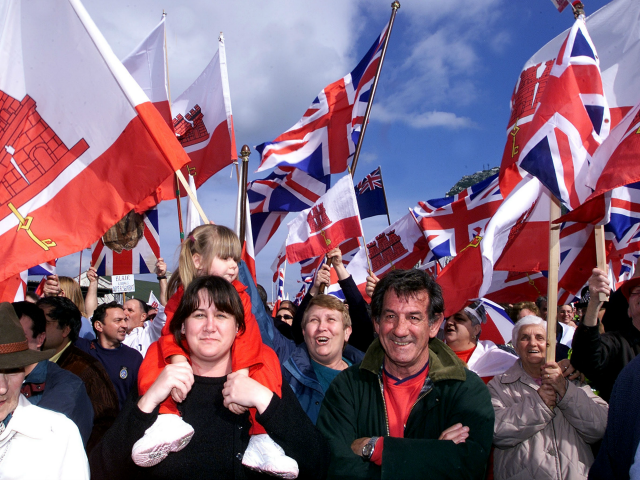 The Vice President of the European Parliament has offered "strong applause" to a Spanish warship which "invaded" the territorial waters of Gibraltar, and branded its British residents "laughing monkeys".
Ramón Luis Valcárcel, who previously raised eyebrows when he denounced a referendum on Catalonian independence from Spain which was violently repressed by national and paramilitary police as a "nationalistic propaganda act, undemocratic; a coup attempt against Spanish democracy, and so a coup against Europe", made his comments after the Infanta Elena sailed through the British Overseas Territory's waters illegally, blaring the Spanish national anthem over loudspeakers at full volume.
Gibraltar, located on the southern tip of the Iberian peninsula, was ceded to the United Kingdom "in perpetuity" in 1713 during the War of the Spanish Succession, and has rejected both Spanish sovereignty and British-Spanish "co-sovereignty" in popular referendums in 1967 and 2002 — by crushing margins of 99.6 per cent and 99 per cent — and locals are absolutely determined to retain their exclusive British sovereignty.
Taking control of the strategic port city remains an obsession of the Spanish government, however, despite the Mediterranean country possessing two similar exclaves — Ceuta and Melilla — on the coast of North Africa.
Officially neutral on the subject, there is a widespread sense that the EU sympathises with Spain in the dispute, and that it has used the status of "the Rock" as leverage against the United Kingdom in the ongoing Brexit negotiations.
@foreignoffice @HMGoG_MIP enough is enough it may not undermine sovereignty for the UK,but for as Gibralterians it's an invasion of BGTW.The UK Government must take action in defence of it's people. pic.twitter.com/QNGKpCjXKw

— Nicholas Karnani🎗🎗🎗 (@Atajate71) December 4, 2018
Prime Minister Theresa May's government claims she has agreed nothing which would compromise Gibraltar's place in "the British family", but Spain's prime minister disagrees, publicly crowing that "[the deal] puts Spain in a position of strength in negotiations with the United Kingdom over Gibraltar that we have not had until now… regarding Gibraltar, Spain wins," and that the deal was only signed after Mrs May "accepted the conditions imposed by Spain".
Remainers such as Peter Hain, a Labour member of the House of Lords and former Cabinet minister, have advocated surrendering exclusive sovereignty over the Rock as a show of good faith to the European Union, claiming that "The only concession Gibraltarians would have to make is a Spanish flag flying on the Rock alongside a British one," as if this was a matter of no consequence.
"Pints of beer would still be served in British-style pubs," he argued — perhaps misjudging what truly matters to both the Gibraltarians and patriotic voters in Britain's home islands.
Tough talk from Gibraltar https://t.co/uMPw3xk4HM

— Breitbart London (@BreitbartLondon) April 1, 2017
Follow Jack Montgomery on Twitter:

 @JackBMontgomery
Follow Breitbart London on Facebook:

 Breitbart London
http://feedproxy.google.com/~r/breitbart/~3/hJKQ907tQKw/