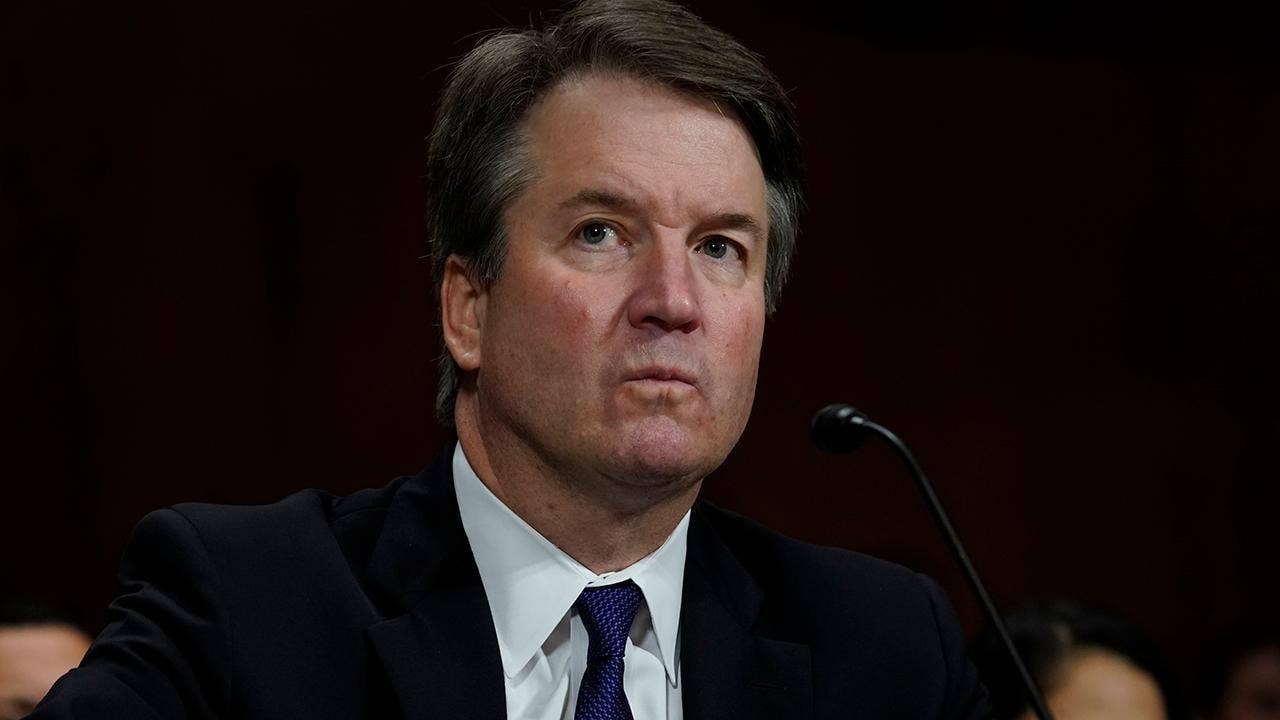 Sen. Jeff Flake, R-Ariz., said Friday he will vote to confirm Supreme Court nominee Brett Kavanaugh, a significant boost for the embattled nominee's prospects of getting confirmed to the nation's highest court a day after he defended himself against sexual assault allegations.
Flake had been undecided as to whether he would vote for Kavanaugh, and was widely watched as a possible GOP defection. Republicans, with a slim majority in the Senate, can afford few Republicans to vote against Kavanaugh if he is to be confirmed.
With Flake's "yes," there are now 48 pledged Republicans, with Sens. Susan Collins, R-Maine, and Lisa Murkowski, R-Alaska, the two remaining wild cards. Sen. Mike Enzi, R-Wyo., has not announced his stance, but is expected to support the nominee. Republicians need 51 votes to confirm Kavanaugh. 
Flake, who sits on the Senate Judiciary Committee, made his announcement just moments before the committee was due to vote on whether Kavanaugh should be recommended to the Senate for confirmation to the court.
The committee, made up of 11 Republicans and 10 Democrats, was expected to vote largely down party lines on whether to approve Kavanaugh, a day after an angry and emotional hearing on allegations of sexual assault made against Kavanaugh. 
Both Kavanaugh and Christine Blasey Ford, who accused Kavanaugh of assaulting her at a high school party in 1982, testified before the committee on Thursday in an eight-hour session. 
Ford said she's "100 percent" sure Kavanaugh assaulted her. 
Kavanaugh emotionally denied Ford's accusation, along with a number of others made against him in recent days. Kavanaugh trained his sights on committee Democrats.
"This confirmation process has become a national disgrace," Kavanaugh said. "The Constitution gives the Senate an important role in the confirmation process. But you have replaced advise and consent with search and destroy."
Democrats pushed back, asking Kavanaugh why he would not himself call for an FBI investigation into the charges against him. Kavanaugh responded that he would assent to whatever the committee decided, but noted that an FBI probe wouldn't draw conclusions, only gather information.
Kavanaugh's nomination is likely to see unanimous or near-unanimous opposition from Democrats, with only a few red-state Democrats even considering a vote for Kavanaugh.
Republicans' thin majority in both the committee and the Senate at-large gives the GOP very little room for defections.
However, the Judiciary Committee does not necessarily need to approve Kavanaugh's nomination for it to be considered by the Senate. Justice Clarence Thomas got no recommendation from the committee and was confirmed. Nominee Robert Bork got an unfavorable recommendation from the committee and was defeated on the floor.
Kavanaugh's nomination will see a timetable of votes including a procedural vote to launch debate on Saturday, a procedural vote to end debate and overcome a filibuster on Monday. That timetable would set up a final confirmation vote on Tuesday.
Fox News' Chad Pergram contributed to this report.
http://feeds.foxnews.com/~r/foxnews/politics/~3/JUdoHK01VFU/sen-jeff-flake-says-will-vote-to-confirm-kavanaugh.html