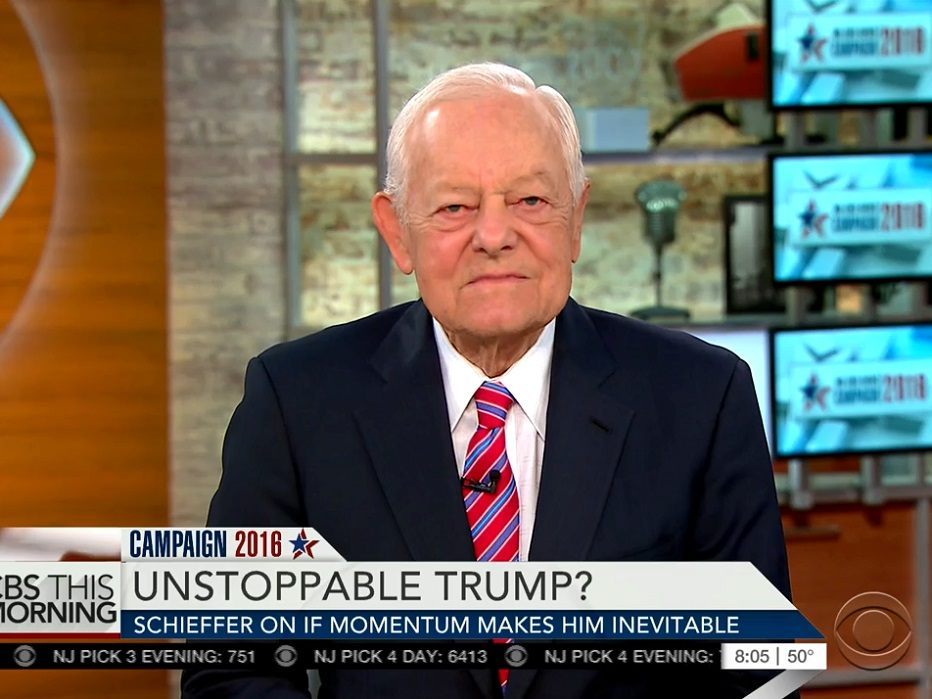 Former "Face the Nation" anchor and CBS contributor Bob Schieffer reacted Wednesday on CBS's "This Morning" to the midterm election results.
Schieffer said the results show him that the United States "is more deeply divided" now than it was following the 2016 presidential election.
"What we saw last night is, the country is more deeply divided, I think, than probably it was after the election in 2016," said Schieffer.
Follow Trent Baker on Twitter @MagnifiTrent
http://feedproxy.google.com/~r/breitbart/~3/ugRzqhkzPGY/