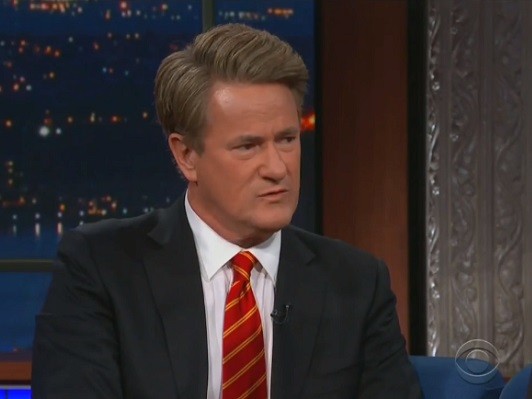 Thursday in an appearance on CBS's "The Late Show," MSNBC's "Morning Joe" co-host Joe Scarborough, alongside his fellow co-host Mika Brzezinski, predicted President Donald Trump wouldn't seek reelection in 2020.
Scarborough told "Late Show" host Stephen Colbert that he thought Trump "didn't want" to be elected president in the first place and said he expected him to "cash out."
"I'll say it again — I don't think they will have to step up to challenge Donald Trump because I don't think Donald Trump is going to run for reelection," Scarborough said. "He didn't want to be elected president. He didn't think he was going to be elected. He didn't even think he was going to get the Republican nomination. He's going to cash out."
Colbert added he thought that would be a "smart" thing for Trump to do, but he didn't want Trump to do so because he wanted voters to have "do-over" for the 2016 election of Trump.
(h/t Mediaite)
Follow Jeff Poor on Twitter @jeff_poor
http://feedproxy.google.com/~r/breitbart/~3/r0D7oD-6h-o/