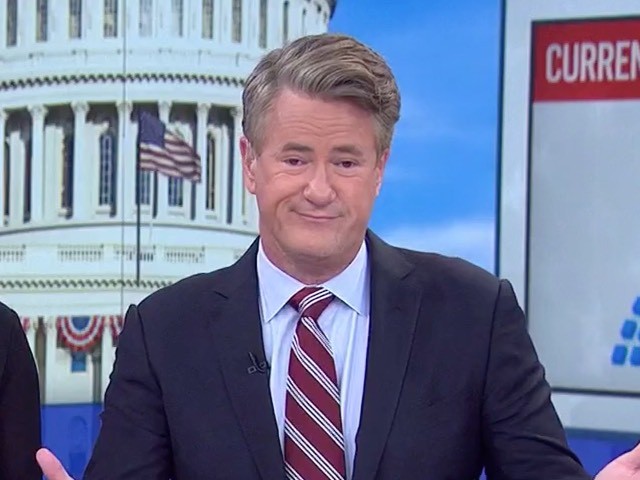 MSNBC host Joe Scarborough ripped President Donald Trump on Wednesday and claimed Trump is more concerned about enriching himself after leaving the White House than winning re-election in 2020.
Scarborough blasted Trump for siding with Saudi Arabia on Tuesday regarding Jamal Khashoggi's murder and said, after the GOP's 2018 midterm losses, "a rejected Donald Trump is more dangerous, radical, and unhinged than the Donald Trump we watched the first two years."
"We're going from Nixonian to Stalinist," he continued, as RealClearPolitics noted. He added that Tuesday brought "us a compendium of the bleakest elements of Donald Trump's immorality."
Scarborough blasted Trump for "repeatedly and petulantly demanding the tools of the Justice Department would be used to go after his perceived political enemies, Hillary Clinton and James Comey, blithely defending his daughter's personal use of e-mails, also, for government business with dozens of unanswered questions that still suggest that her conduct could have been every bit as egregious as Hillary Clinton's."
"He was also standing by a corrupt manifestly unqualified acting attorney general [in Matt Whitaker] and the most radically insensitive Senate candidate in decades in the Mississippi runoff [in Cindy Hyde-Smith]," he continued. "What he's done over the past two years—he's forfeited any claim of being a legitimate president. He did that long ago."
Scarborough again said he finds "it hard to see how he could seek, let alone win the presidency again in 2020," and claimed since Trump did not want to win the presidency in 2016, he is not going to run for re-election in 2020.
Scarborough argued that Trump is putting his financial interests above America's when dealing with the Saudis and the Russians and claimed that Trump is wondering "what deals can he make in two years when he leaves the White House."
"Let's see what deals are done two years from now between Donald Trump and Russia. And the billions of the dollars that come his way," he said. "This isn't about America. This isn't about politics. This isn't about the republican party. This isn't about a re-election campaign. This is about Donald Trump gathering as many chits as he can until he leaves office because he's not thinking about re-election. He's thinking about all the money he can make as ex-president."
Scarborough concluded: "Remember what Woodward and Bernstein said during Watergate: Follow the money."
http://feedproxy.google.com/~r/breitbart/~3/OJj0RJrMWy4/