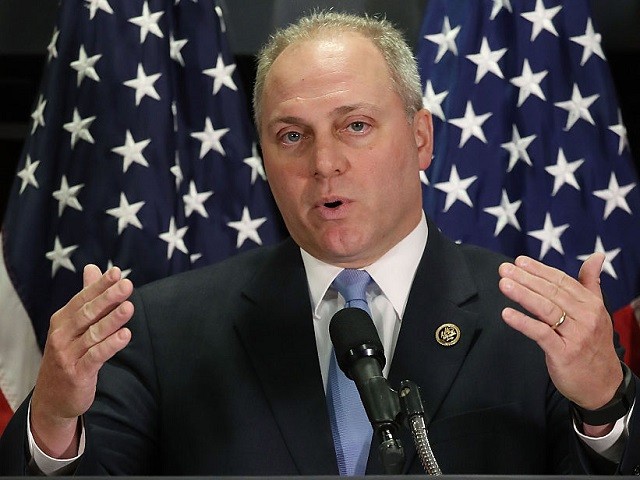 On Friday's broadcast of the Fox News Channel's "Fox & Friends," House Republican Whip Steve Scalise (R-LA) responded to suggestions that Republicans might vote to make House Democratic Leader Nancy Pelosi (D-CA) speaker by saying he doesn't want Republicans to interfere in "internal deliberations" in the House.
Co-host Brian Kilmeade asked, "Do you think you'll deliver Republican votes like the president said he'll do to make sure she's the next speaker? Do you see Republicans rallying to make sure she passes?"
Scalise responded, "I wouldn't want to see us get in the way of the internal deliberations that are very important in the House."
Scalise added that he doesn't think President Trump will ask him to deliver Republican votes to make Pelosi speaker.
Follow Ian Hanchett on Twitter @IanHanchett
http://feedproxy.google.com/~r/breitbart/~3/U79Unq7vduA/