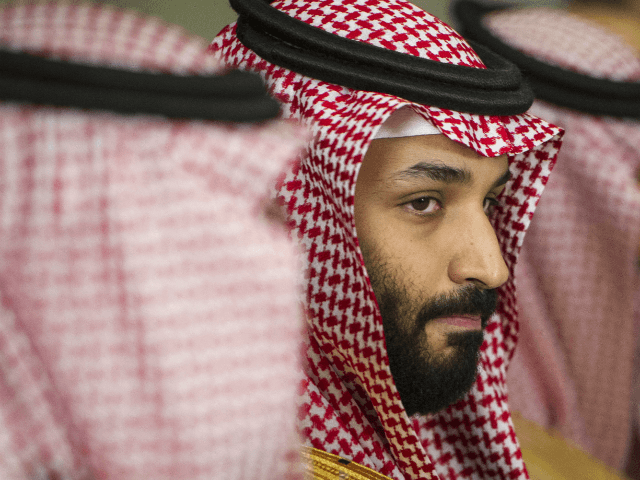 (AFP) Saudi Arabia's crown prince Wednesday denounced the murder of critic Jamal Khashoggi as a "heinous crime," insisting the kingdom was cooperating with Turkish authorities and "justice will prevail."
"The crime was very painful to all Saudis. And it is painful, heinous to every human being in the world," Prince Mohammed bin Salman said in his first comments since the murder of the journalist.
"Those behind this crime will be held accountable… in the end justice will prevail," he said during an address to the Future Investment Initiative Forum in Riyadh.
Saudi leaders have denied involvement in Khashoggi's murder inside Saudi Arabia's Istanbul consulate on October 2, pushing responsibility down the chain of command.
But the kingdom is under mounting international pressure over the killing amid US accusations of a monumental cover-up by the kingdom.
Prince Mohammed, widely known as MBS, said Saudi Arabia was working with the Turkish authorities to investigate the case.
"Many are trying to exploit the Khashoggi affair to drive a wedge between Saudi Arabia and Turkey," he said.
"But they will not succeed as long as there is a king named Salman and a crown prince named Mohammed bin Salman."
Ahead of his speech, Mohammed bin Salman spoke with Turkish President Recep Tayyip Erdogan on steps to "shed light" on Khashoggi's murder, in their first telephone conversation since the killing, a presidential source said.
Erdogan has spoken twice on the phone with Saudi King Salman since Khashoggi was killed inside the Saudi consulate on October 2, which he had visited to obtain documents for his marriage to a Turkish woman.
But Wednesday's telephone conversation was the first time he has spoken to the crown prince, who is seen as the driving force in day-to-day rule of the kingdom.
The two discussed "the issue of joint efforts and the steps that need to be taken in order to shed light on the Jamal Khashoggi murder in all its aspects," the source added.
The phone call was at the request of the prince, the presidential source noted.
After more than two weeks of vehement denials, Saudi Arabia asserted Saturday that the journalist was killed in a "brawl and fist fight" inside the country's consulate in Istanbul –- without revealing the whereabouts of his body.
Erdogan has never directly blamed Riyadh for the killing but vowed that Turkey would not allow the culprits to get away with the "savage murder."
"We are determined not to allow any cover up of this murder and for all those responsible — from those who gave the command to those who executed it — not to escape justice," he said on Wednesday.
http://feedproxy.google.com/~r/breitbart/~3/Pzfl0WsYP7g/