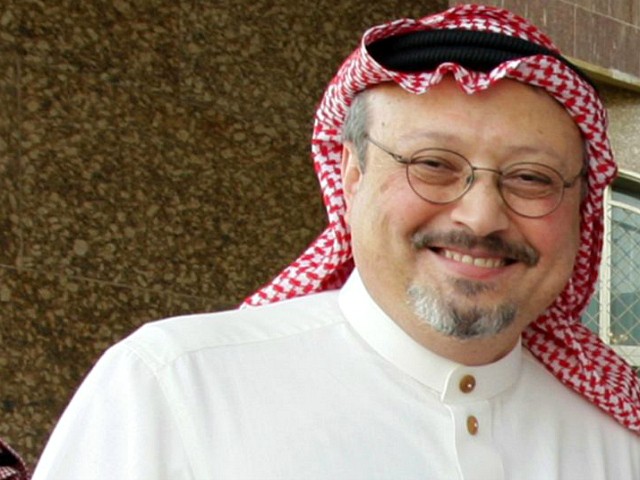 The Saudi news outlet Al Arabiya reported on Friday that the nation's Attorney General has confirmed the death of journalist Jamal Khashoggi at the nation's consulate in Istanbul, Turkey.
Khashoggi reportedly died in a "fight" at the consulate, which he visited on October 2 to seek paperwork for an impending marriage.
According to Al-Arabiya, the Saudi government also announced that it has arrested 18 people, all Saudi nationals, in relation to Khashoggi's arrest. No report has identified the individuals detained or linked the detentions to other reports surfacing this week that the Turkish government had identified 15 Saudi nationals who traveled to the consulate on short notice, allegedly believed to be top suspects. Turkish media reported on Thursday that one of the 15 suspects died in a "suspicious" car accident in Riyadh that day, another statement the Saudi report on Friday did not comment on.
Multiple Saudi outlets have reported the government's explanation similarly, and the Turkish state-run news outlet Anadolu Agency is running a breaking news flash at press time also confirming the news.
 Jamal Khashoggi was a contributing writer for the 
Washington Post
and lived in the United States. His status as a permanent resident prompted U.S. involvement. American officials, most recently Secretary of State
Mike Pompeo
, warned Saudi Arabia that an extrajudicial killing of a journalist would negatively affect bilateral relations between the two countries.
"We don't approve of extrajudicial killings," Pompeo told Voice of America radio in an interview published Friday. "It's not something consistent with American values, and that it is their responsibility as the incident happened in their consulate, it is their responsibility to get to the bottom of this."
http://feedproxy.google.com/~r/breitbart/~3/7Bc02Eh7VmY/