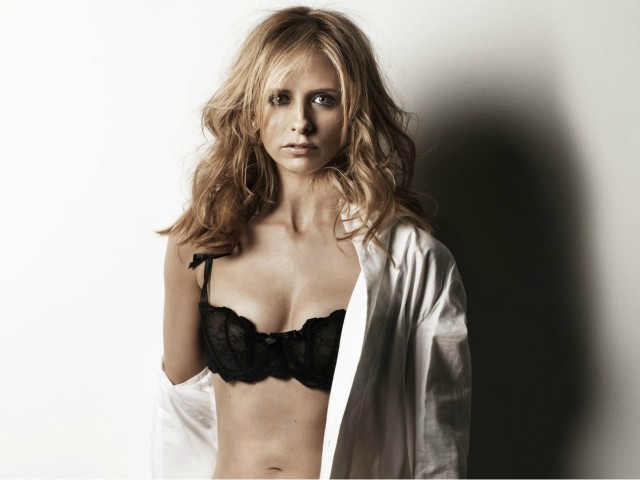 Actress Sarah Michelle Gellar has ignited controversy after posting old photos of herself on Instagram Monday, captioning the photos by saying that they are a reminder "not to overeat" on Thanksgiving.
"I'm just going to pin these up all over my house as a reminder not to overeat on Thursday #thanksgivingprep," Sarah Michelle Gellar said.
This simple statement enraged many of her fans and followers, who accused her of fat-shaming and promoting an unhealthy body image, among other things.
"Your caption is problematic and I suggest you do some research on eating disorders, the mental health issues that go along with them, and how diet culture is harmful to women. Girls look up to you, and you should be mindful of the message you're sending," one commenter said.
One commenter called the caption "sad and disappointing." Another user accused Gellar of using "very dangerous and insensitive wording."
However, not everyone joined the outrage.
One follower said, "As a former anorexic and bulimic, I don't see any harm or malice in the post. She looks amazing and shouldn't be shamed for looking that way. You are also body shaming her for the way she looks. Just let her post what she wants and if you don't like it then don't follow her."
Another user said that people shouldn't get so offended.
"People take everything offensively nowadays, it's getting ridiculous. What's the issue with saying you don't want to over eat? You're meant to eat until satisfied, not until you're hunched over in pain."
Another user simply wrote, "Thanks for reminding me!"
Indeed.
http://feedproxy.google.com/~r/breitbart/~3/PPRqCIZFmxU/