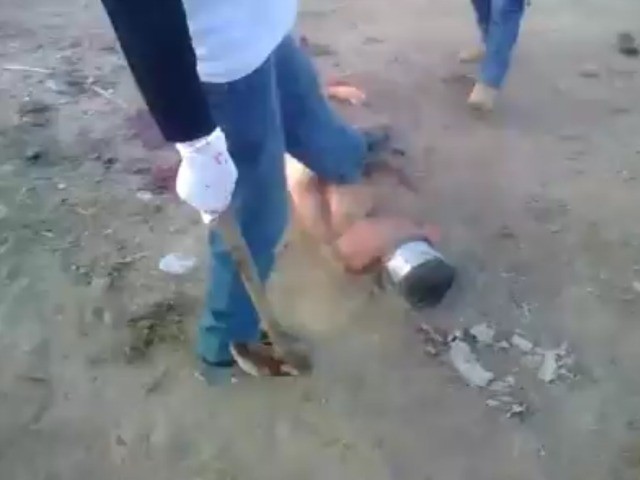 Fox News journalist and investigative reporter Sara Carter joined Breitbart News Daily Friday on SiriusXM Patriot Channel 125 to talk about the new documentary on opioids, Not in Vein.
Carter, who co-produced the eye-opening documentary, spoke about what it truly means to have an unsecured national border. Carter spoke about how the negligence of America's government emboldens drug cartels by not addressing the issue of border security, allowing for illegal drug distribution to take place in massive quantities, adding that the DEA says drug cartels are the greatest threat to the United States.
According to a recent poll, immigration is considered the most important issue for Republican voters in the 2018 midterm elections.
"Let's just start with simple numbers here," began Carter, "The annual deaths from overall drug use in 2017 was 72,287 — that's what the CDC had. Of those, 49,000 deaths were involving opioids, the majority of which were coming from across the border."
The opioid Fentanyl in particular is a major problem, the vast majority of it coming from China, either by mail or through the utilization of the porous U.S. southern border.
"They mix these chemicals in backroom trailer labs, or in labs in Mexico or inside the United States, and they create pills," said Carter, "Pills that look just like the pharmaceutical pills you get — and you can't tell the difference between a real pill and a fake pill. The point is, the fake pill is heroin and Fentanyl, and the first time you take it, you could die."
Carter also spoke about how the border security issue has nothing to do with being against immigrants from South America, and that, in fact, Mexicans also suffer due to powerful drug cartels ravaging their communities.
"This is not about targeting people from other places or saying we want to shut down the border, because people are anti-immigrant," said Carter, "My mother was an immigrant, I speak Spanish fluently, I travel to Mexico all the time. The Mexican people are also in danger — they are prisoners in their own communities, some of them, because of the drug cartels."
"[Making the documentary] taught me. I thought I knew enough about this, I did not even know the half of it until I started doing this film," added Carter.
Robert Arce, a Breitbart Border And Cartel Chronicles Team reporter who is also in the film, said something to Carter that she found to be very insightful.
"[Arce] made a profound statement — he said we don't even know where the border is anymore," affirmed Carter.
"Right now, we're seeing the border move so far to the north, we don't even know where it is," she reiterated, "We know that Sinaloa Cartel has basically divided Ohio up and set up shop across the United States with distribution centers."
The drug problem in the United States has gotten so big, Carter says, that many people tell her they don't know where to begin in tackling it. The investigative reporter says the first step is paying attention to what's actually happening, so that the United States can finally declare these foreign cartels what they really are: narco-terrorists.
Declaring Mexican drug cartels terrorist organizations would give law enforcement agencies more power in going after these criminals.
"We know this is very important to the President, and we hope that it is just as important to every American out there — with or without a child — that wants to help save this nation from the potential disaster that's already on its way," concluded Carter.
The documentary Not in Vein, can be viewed here.
You can follow Alana Mastrangelo on Twitter at @ARmastrangelo and on Instagram.
http://feedproxy.google.com/~r/breitbart/~3/x8HZnQd_ZPs/