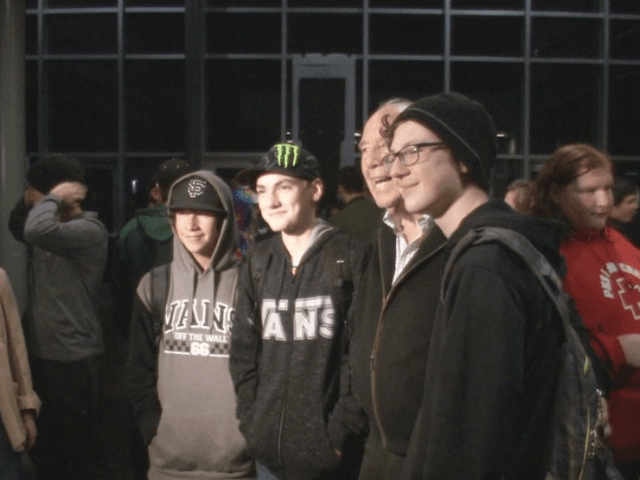 San Diego real estate developer and restaurant owner Bob Wilson personally distributed the checks to students and faculty alike on Tuesday.
"Let them figure out what they want to do with it," Wilson told CNN affiliate KHSL. "Maybe they'll help their family, maybe they want to buy gasoline for their car, maybe they want to buy a bicycle, it's up to them." All told, he offered 980 checks to students, and another 100 to the staff at Paradise High School. That is $1.08 million, free and clear.
Why did he do it? Wilson said he just could not imagine losing so much. Over 90% of the students and staff lost their homes, and while the school still stands, the people attending it are suffering. "To lose a house is big enough, but to lose the whole community and their whole high school experience?"
And while he could have simply offered the money to a non-profit, he decided that "the kids need it now." That is when he made a call to principal Loren Lighthall. She told Wilson that money would be best, and his decision was made. On Tuesday, hundreds lined up at Chico High School to receive the much-needed money.
"Not only was it generous, but it kind of brought everybody together," parent Breanna Tamayo told CNN affiliate KCRA. "My daughter saw a lot of her friends. And so it was more than just the money, it was just very generous of him." Principal Lighthall agreed: "The money is great," she said, "seeing the smiles and being happy and being around your friends is maybe even better."
http://feedproxy.google.com/~r/breitbart/~3/EImuSaZHixc/