An Assistant Professor at Salisbury University in Salisbury, Maryland, asked students to discuss how much "white privilege" they have as part of an in-class assignment.
Professor Eun-Jeong Han of Salisbury University began her upper-level Communications course on Wednesday by displaying PowerPoint slides describing what it means to have white privilege. A student in the class took pictures to document portions of the presentation.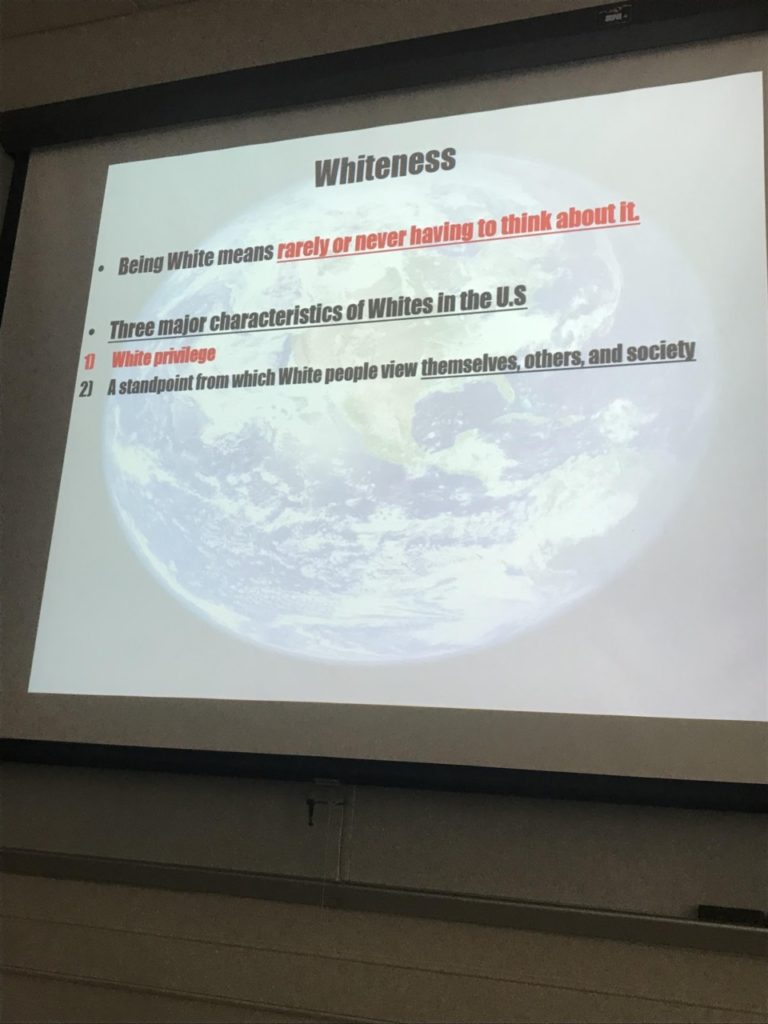 The presentation slide reads:
Being White means rarely or never having to think about it.

Three major characteristics of Whites in the U.S.
1) White privilege
2) A standpoint from which White people view themselves, others, and society
The professor's third point about "being white" was not captured in the image.
Another slide titled "50 White privileges" showed an image of a caucasian female with the words "we're privileged, people see us, not a color" scrawled across her face.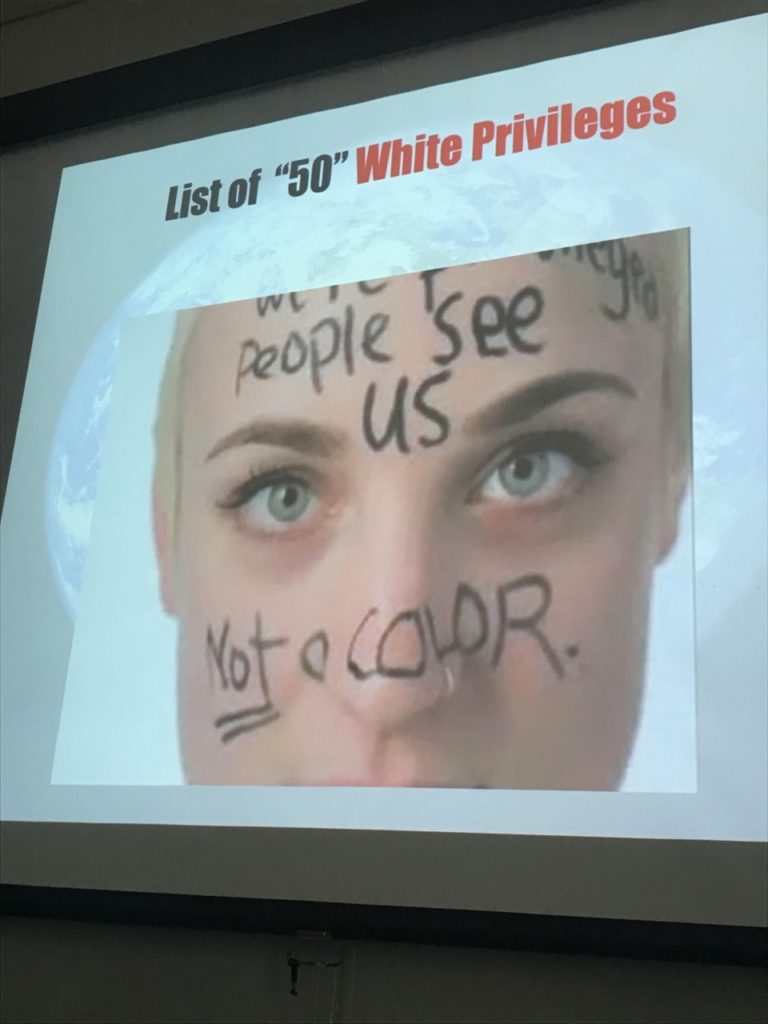 Professor Han told Breitbart News the PowerPoint slides were from the textbook assigned in the syllabus, and that the in-class assignment was meant to "make students think about the privilege that they rarely think about."
"I asked students to write down examples of white privilege they experience on a daily basis," continued Professor Han, "most said they have a privilege to an education, but only one or two students mentioned they have white privilege."
The 300-level course, titled "Intercultural Communication" is described as a "Study of correctable communication problems caused by cultural differences, analysis of problems from communication and cultural perspectives," and an "emphasis on ways to avoid and correct such problems," according to Salisbury's website.
Professor Han is an Assistant Professor in the Communication Arts department. The professor lists "diversity issues" and "stereotypes and prejudices" as some of her key areas of research interest.
Alana Mastrangelo is a contributor at Breitbart News. You can follow her on Twitter at @ARmastrangelo and on Instagram.
http://feedproxy.google.com/~r/breitbart/~3/XJTST-bmjfw/