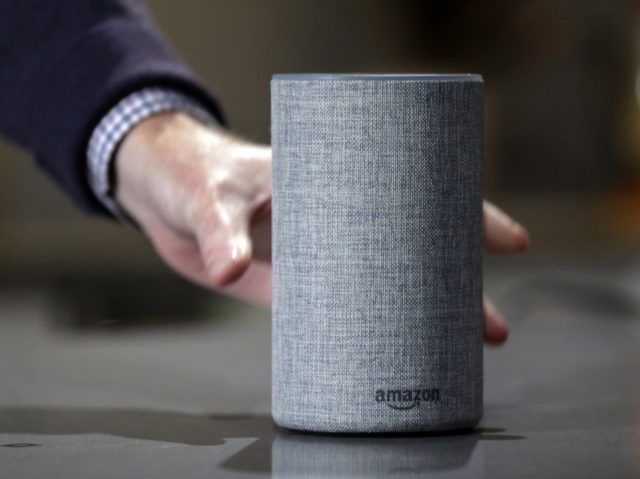 Saint Louis University has turned heads this week in the aftermath of major layoffs by announcing that it had purchased thousand of Amazon Echo devices for students.
For the foreseeable future, voice-controlled speakers like the Amazon Echo are not necessary items for a dorm room. But that didn't stop Saint Louis University from buying thousands of them to place in every dorm room. The reasoning? School officials claim that the devices will save students from the time it typically takes to enter search queries into sites like Google.
"The students we attract are highly driven to achieve success in and out of the classroom," David Hakanson, SLU's vice president and CIO said in a press release. "Every minute we can save our students from having to search for the information they need online is another minute that they can spend focused on what matters most: their education."
The College Fix highlighted in a report this week that Saint Louis University has faced serious budgetary issues that resulted in major layoffs. In 2017, the university laid off 120 staff members after they found themselves with a $16 million budget deficit. The school additionally had to kill 130 vacant staff positions.
Despite the shaky state of affairs at Saint Louis University, students are thrilled that they will be receiving the Echo devices for their dorm rooms. "I think it's really innovative," Katlyn Martin, president of SLU's Student Government Association, said in a statement. "By interacting with technology in a cool way, our students will have another resource to find things to do on campus, to meet other people and to take advantage of the holistic Jesuit education that Saint Louis University offers."
At retail prices, the university would have spent $115,000 on the 2,300 Echo devices, which cost $50 each. It is likely, however, that Amazon offers them at an adjusted price to institutions that can buy the devices in large quantities.
A representative from Amazon did his best to explain how the devices will improve the lives of Saint Louis University students."Amazon Web Services is proud to work with SLU to provide students with quick access to important information, making them feel more comfortable and confident around campus and in the classroom," Andrew Ko, director of education at Amazon Web Services, said. "We applaud SLU's commitment to using technology like Amazon Alexa to enhance campus life for its students."
http://feedproxy.google.com/~r/breitbart/~3/e4pTLjBY_RQ/