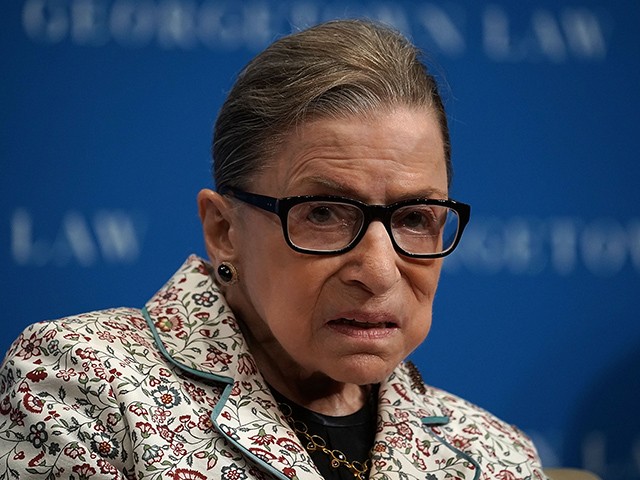 Supreme Court Justice Ruth Bader Ginsburg on Monday will miss arguments for the first time on the Supreme Court.
Ginsburg, 85, is recovering from surgery to remove cancerous nodules undertaken on December 21 and will participate in cases using transcripts, according to Court spokesperson Kathy Arberg.
The Supreme Court Justice was discharged from Memorial Sloan Kettering hospital in New York City on December 25.
Previously, Ginsburg underwent two cancer surgeries in 1999 and 2009, but still managed to participate in the Court sessions. Additionally, Ginsburg has broken her ribs on at least two occasions. According to Ginsburg's doctors, cancerous growths were discovered during treatment for her fractured ribs, which occurred in a November 7 fall at her office. In 2014, Ginsburg had a stent placed in her right coronary artery.
More to follow. 
http://feedproxy.google.com/~r/breitbart/~3/o2AiRiKOwEU/