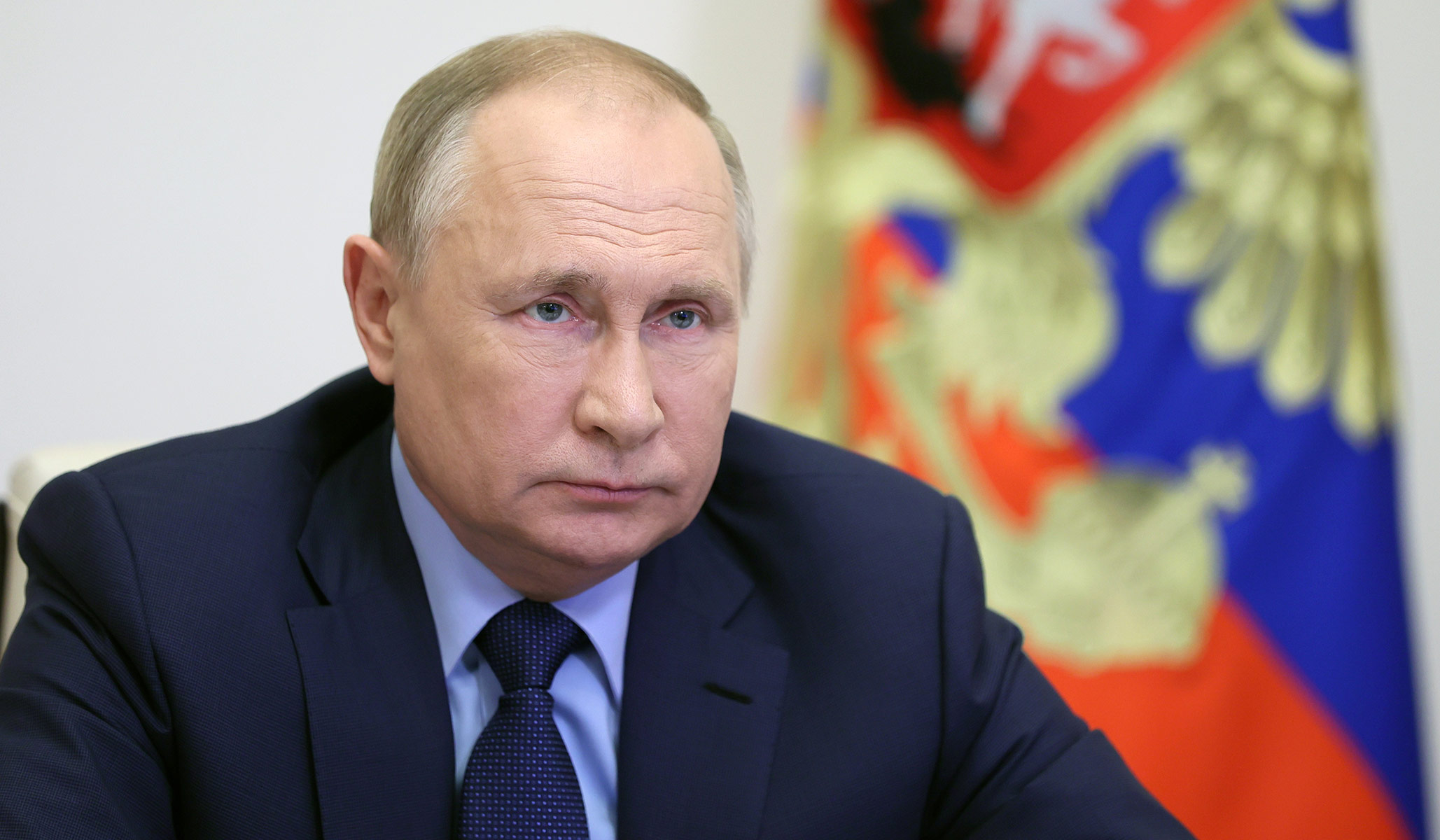 I hope that MBD is right that Vladimir Putin is climbing down from the ledge. A Russian invasion of Ukraine would be a humanitarian and geopolitical catastrophe for Ukraine, Europe, and the United States. It would distract us from the graver threat that is the rise of Xi Jinping's China. It would end any possibility of a rapprochement between Russia and the West. And it would likely open a Pandora's box of unpredictable bloodletting on the European continent.
But I'm not sure that I can agree with Michael that Russia can back off from this crisis while pocketing "wins." MBD sees four areas of Russian advantage:
Putin has revealed the limits of Western resolve, i.e., Putin has proved that the West won't go to war for Kyiv.
Putin has revealed fissures within the NATO alliance, particularly in the fact that Europe richest and most powerful nation, Germany, is clearly the weak link in the Western alliance.
Putin military buildup has damaged the Ukrainian economy via capital flight, thus making it more likely that Russian commercial and state-backed interests can gain control.
Putin has secured high-level meetings with various Western leaders, the optics of which may add to his prestige in the eyes of the Russian public.
But it's just as easy to see how the last three months, absent a more substantial military or diplomatic triumph, have imposed severe costs on Russia that outweigh these minor victories.
First, if Putin pulls back now, the Russian military buildup will have energized and solidified Ukrainian nationalism and Kyiv's desire for a Western orientation. More, he may embolden those in Ukraine who seek a harder break from Moscow. After all, from Kyiv's point of view, one could squint and see a Russian withdrawal as the plucky Ukrainian nation forcing the Russian bear back into its cave.
Second, NATO's eastern flank has been, and will likely continue to be, reinforced with troops from the United States, Britain, and France. It has been posited for months that Putin's ultimate goal was to drive NATO back to its pre-1997 positions in Central Europe. Whatever Putin chooses to do now, there's little hope of that for some time. Going forward, the Baltic nations and Poland are likely to receive significantly more attention from their more powerful Western NATO allies than they would have if Putin had not undertaken his adventurism.
Third, Russia's gunpoint diplomacy with Ukraine has caused the Swedes and Finns to openly consider whether they should join their Baltic and Scandinavian neighbors under the Western defense umbrella. And while, short of an actual ground invasion of Ukraine, Finland and Sweden are unlikely to formally apply for NATO membership, it does Putin no good for Northern Europeans to see Moscow as a malign and aggressive actor.
Fourth, Europe's dependence on Russian natural gas has been widely seen as critical leverage for Moscow throughout this crisis. But now, even if Putin backed down and declared victory, there is likely to be a quiet, sober-minded diversification of Europe's gas suppliers over the next few years.
Fifth, Russia is widely seen as declining (yet still dangerous) power. Now, at nearly 70 years old, Putin could begin to be seen the same way, both domestically and abroad: still dangerous, but in decline. The past, not the future.
If Putin's great ambition was to reconstitute Russia into a great power on par with China and the United States, if he dreamed of somehow reuniting the Great, Little, and White Russias (i.e., Russia, Ukraine, and Belarus) into a unified geopolitical and military bloc, if he hoped to be some day viewed in Moscow and St. Petersburg as "Vladimir the Great" rather than merely a jumped-up KGB thug, the invasion and subjugation of Ukraine would have been his chance.
I hope that MBD is right and that Vladimir Putin has either been deterred by Western resolve or that, more likely, he was bluffing all along. I hope that we soon see Russian tanks begin to roll back to their inland bases and tank parks.
Unfortunately, I tend to think that Putin is more stubborn, more cold-blooded, more heartless, and more ambitious than that — which is why I still believe the most likely course of action is a limited Russian incursion, combined with an attempted Moscow-engineered coup d'état in Kyiv, and if things go well for the Russians, the eventual de facto absorption of Ukraine into Moscow's sphere of control.
I hope I'm wrong.
https://www.nationalreview.com/corner/russias-empty-wins-in-ukraine/