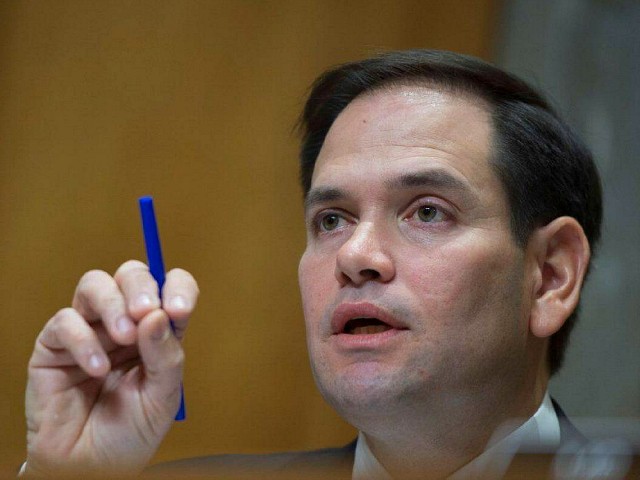 GOP Sen. Marco Rubio, who has remained focused on foreign policy during his time in office, says he is uncertain of whether Heather Nauert, President Trump's pick to be U.N. Ambassador, can handle the job.
During a Sunday appearance on CBS' "Face the Nation," the Florida Senator said he believes she has the "ability to do the job well."
Sen. Marco Rubio tells @FaceTheNation he doesn't know yet if he supports William Barr and Heather Nauert, President Trump's nominees for U.S. attorney general and UN ambassador https://t.co/ZAhJYVkIjP pic.twitter.com/Oofi6kvcOx

— CBS News (@CBSNews) December 9, 2018
"I most certainly think she has the ability to do the job well, which is to be America's advocate in this international forum," Rubio said. "She will go through with Foreign Relations Committee. We will have a chance to interact with her, ask her questions privately and publicly…"
Rubio later added, "Does she have detailed knowledge of foreign policy to a level that will allow her to be successful at the United Nations? I don't know."
Nauert, who once was a Fox News reporter and currently serves as a spokeswoman for the State Department, was nominated by President Trump to replace outgoing U.N. Ambassador Nikki Haley last Thursday.
Trump's nominee will now be considered by the Senate Foreign Relations Committee, where she will be questioned thoroughly.
http://feedproxy.google.com/~r/breitbart/~3/LNhEvi-gqRg/