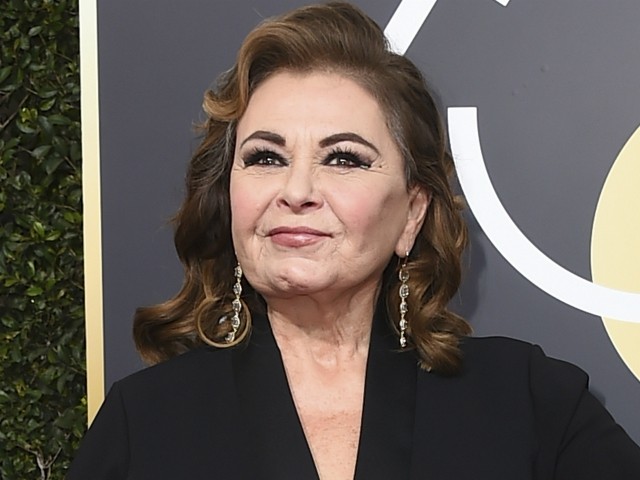 Veteran actress and comedian Roseanne Barr has revealed she is "fine" after rumors she had a heart attack went viral across social media Saturday evening.
The rumor spread on Twitter after Sputnik radio host Lee Stranahan's live Periscope broadcast was interrupted by a call from an individual claiming to be Barr's assistant, who informed him that she had suffered a heart attack.
I was doing a call-in segment about Zionism on Periscope when the phone rang, saying it was my friend @therealroseanne. I was surprised but it's a topic she's interested in so…

It was her assistant, saying she'd had a heart attack.

This went out live. I don't know her status.

— ⏳ (@stranahan) November 25, 2018
However, the rumors were soon quashed after Barr, who tweeted a photo of herself standing in her living room while wearing a t-shirt designed to look like a corset.
"I'm fine," she wrote, much to the relief of her supporters.
I'm fine. pic.twitter.com/T2fa1Mnqvg

— Roseanne Barr (@therealroseanne) November 25, 2018
Stranahan, meanwhile, later spoke of his own confusion over the matter, maintaining that the phone call came from Barr's personal mobile and that Barr was herself unable to find an explanation.
1) The call came from a phone of hers.
2) She has possession of that phone.
3) The caller had listened to her voicemail messages, or at least one that I had left her.
4) The call was live and you can hear what was said.
5) Neither @therealroseanne or I can explain this. https://t.co/Gg6QAUCCZp

— ⏳ (@stranahan) November 25, 2018
Earlier this year, the 66-year-old also spoke of how she received a misdiagnosis that led her to believe that she was turning blind as a result of macular degeneration and glaucoma.
"I went to a new doctor about a year ago," she told People at the time. "She told me I don't have macular degeneration, but rather a mole on the inside of my eye that's growing, and that's why my vision is narrowing. Probably in the next year or so I can get it removed. I have a bad eye, but I'm not losing my eyesight."
Follow Ben Kew on Facebook, Twitter at @ben_kew, or email him at bkew@breitbart.com.
http://feedproxy.google.com/~r/breitbart/~3/b42oh5q5rD0/