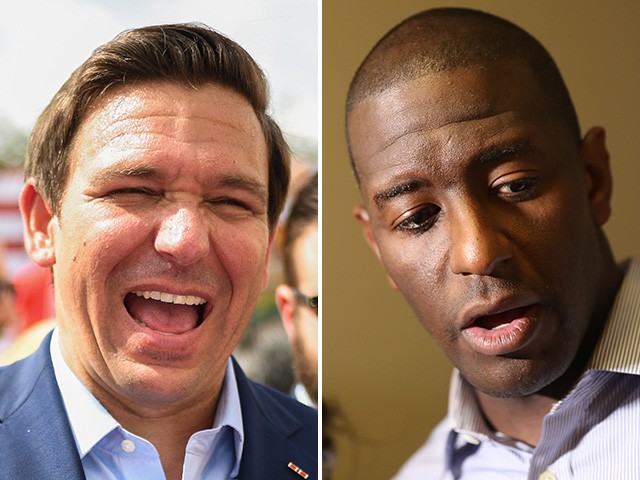 It went down to the wire, but in the end, Ron DeSantis proved victorious in Florida's gubernatorial race.
DeSantis defeated Tallahassee Mayor Andrew Gillum in a race plagued by an FBI investigation and various allegations of racism.
The race was the much-anticipated match-up of the ideological wings of each of the major political parties, with DeSantis representing the GOP base that backed Trump, Gillum representing the activist grassroots element of the Democratic Party.
With more than 99 percent reporting, DeSantis had a more than 77,000-vote lead out of 7.9 million ballots reported.
Follow Jeff Poor on Twitter @jeff_poor
http://feedproxy.google.com/~r/breitbart/~3/x0XpEFyIfwc/