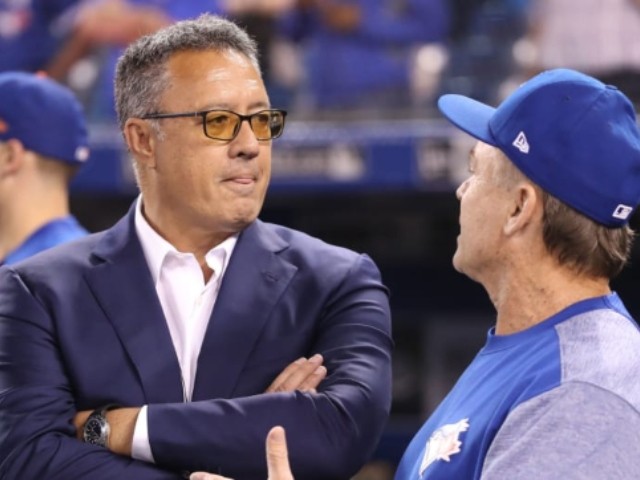 Mets legend Ron Darling is under fire for using the term "chink in the armor," in reference to Yankees pitcher Masahiro Tanaka.
Darling, who now serves as a national broadcaster in addition to covering the Mets on SNY, made the comment during Game 2 of the American League Division Series between the Yankees and the Red Sox.
According to 12up:
As Yanks starter Masahiro Tanaka was struggling late in the game to gain command of his pitches, Darling had what many are saying was an unfortunate phrase to describe Tanaka's control, but it was by no means malicious, intentional or racist.

'Chink in the armor for Tanaka here,' said Darling.
Darling apologized for using the term after the game.
Though, it's unclear just why he apologized. Tanaka is Japanese, not Chinese. Moreover, Ron Darling is actually part Chinese. Not to mention, while the word "chink," by itself, has at times been used as a slur against Chinese people. The phrase "chink in the armor," has always been used as a reference to a perceived weakness, and has no racial connotation whatsoever.
Ron Darling is part Chinese. Tanaka is Japanese. The phrase "chink in the armor" is like 500 years old. What is happening here? https://t.co/nCly7tz2KI

— Eric Edholm (@Eric_Edholm) October 7, 2018
But why should anyone expect facts and common sense to prevail?
Follow Dylan Gwinn on Twitter @themightygwinn
http://feedproxy.google.com/~r/breitbart/~3/NRNfRX1uhPY/