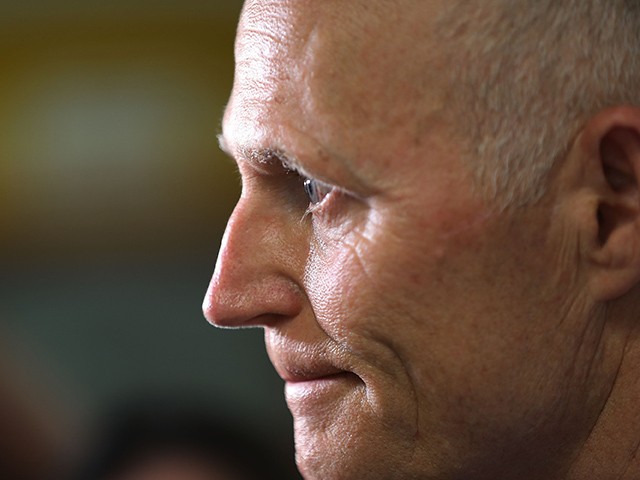 In an interview Thursday on Fox News Channel's "Hannity," Florida Governor and Republican United States Senate nominee Rick Scott discussed the controversial recount in Florida that is seeing Scott's big lead shrink away.
"We got some left-wing activists. We got some Democratic D.C. lawyers. They're down here for one purpose, to steal this election," Scott told host Sean Hannity.
He added, "Sean, they've found 78,000 new votes since election day, two days ago, in Broward County, and 15,000 more votes in Palm Beach. We don't know how many more votes they're going to come up with, but this sure appears they're going to keep finding as many votes as it takes to win this election."
The outgoing governor said he will continue to "fight this" and win.
Follow Trent Baker on Twitter @MagnifiTrent
http://feedproxy.google.com/~r/breitbart/~3/c5LyYT2eQBs/