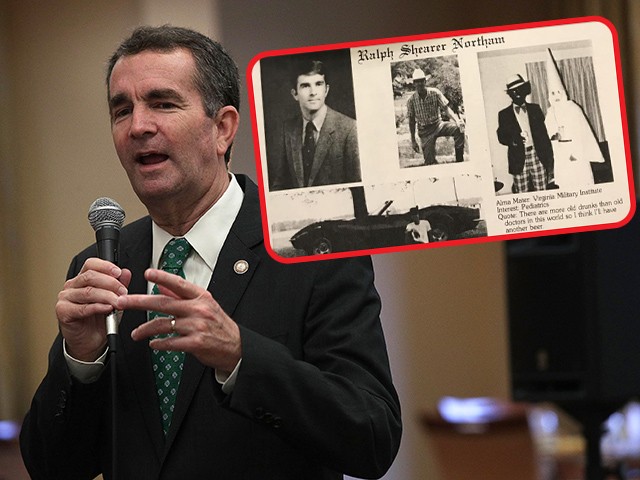 Gov. Ralph Northam has served his nation and commonwealth with admirable distinction and dedication. So it gives us no pleasure to see his rapid fall from grace. He is by all accounts a decent and considerate man. And yet, his poor judgment has undermined his standing with Virginians in ways that we believe will permanently impair his ability to act as an effective governor. He should resign and return to his profession as a physician, with the thanks of those he has served as a state senator, lieutenant governor, and for the past year, governor.

…

[I]t is the revelation of a photo from his medical school yearbook page, showing a man in blackface standing next to someone dressed in Ku Klux Klan robes, that injures his standing and reputation beyond repair. We all act foolishly in our youth. But a college graduate, studying to be a physician, in a state with Virginia's troubled racial history, should know better than to reduce that history to a callous joke. The photograph reveals a lack of adult judgment that is disturbing. It does not erase Northam's service in the military or his compassion as a physician. It does, however, strongly suggest that he should, for the good of Virginia, step down from its highest office and allow Lt. Gov. Justin Fairfax to succeed him.
On top of the RTD, Democrat presidential candidates, including Sen. Kamala Harris (D-CA) and Kirsten Gillibrand (D-NY), have called for Northam to resign.
"Leaders are called to a higher standard, and the stain of racism should have no place in the halls of government. The Governor of Virginia should step aside so the public can heal and move forward together," Harris tweeted.
The governor has also been under fire over remarks about a bill that would have rolled back restrictions on late-term abortions.
The remarks were met with blowback, particularly those he made when asked if the bill would allow for abortions to be performed when a woman was already in labor. "If a mother is in labor, I can tell you exactly what would happen. The infant would be delivered. The infant would be kept comfortable. The infant would be resuscitated if that's what the mother and the family desired," he told reporters. "And then a discussion would ensue between the physicians and the mother."
During a Thursday press conference, the Virginia Democrat said he had no regrets about his statements, further angering his detractors. "I'm a physician, I'm also the governor. But when I'm asked questions, a lot of times it is put in the context of being a physician, again, realizing how we approach, how we manage patients, how we offer advice and counseling," Northam said.
Later, though his spokeswoman, Northam claimed his words were taken out of context, and were only meant to apply if a woman in dire circumstances went into labor. Ultimately, the bill failed to advance out of committee.
The Agence France-Presse contributed to this report. 
http://feedproxy.google.com/~r/breitbart/~3/346Iq94QWYw/