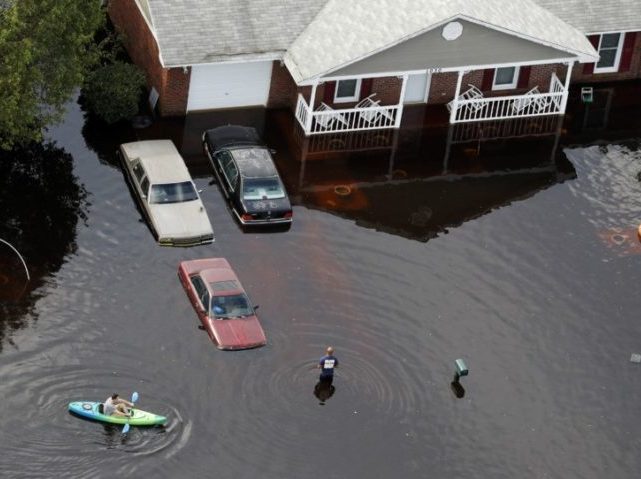 Retail sales barely rose in September, challenging expectations that the American economy is riding high on a rising tide of consumer optimism.
Sales moved up just 0.1 percent last month after a similar gain in August. Economists polled had forecast a solid 0.6 percent rise in September. Compared with a year ago, retail sales rose 4.7 percent from a year ago.
Hurricane Florence, which hit the U.S. in September, may have played a role in the retail sales numbers. Spending at restaurants and bars fell 1.8 percent, the largest decline since December 2016. That may reflect the fact that many restaurants and bars were closed during the storm.
Somewhat offsetting that decline, however, auto sales rose 0.8 percent, reversing the 0.5 percent decline in July. This was likely boosted by people buying cars and trucks to replace those destroyed by Florence.
Despite the surprisingly weak retail sales figure, official measures of GDP may not be impacted. That's because core retail sales–which excludes the most volatile items, including both autos and food services–jumped 0.5 percent last month. This core retail sales figure is closely correlated with the consumer spending component of GDP.
The economy grew at a 4.2 percent pace in the second quarter. Economists think the economy grew above or near a 3 percent pace in the third quarter.
http://feedproxy.google.com/~r/breitbart/~3/BrxJYLCcrA0/