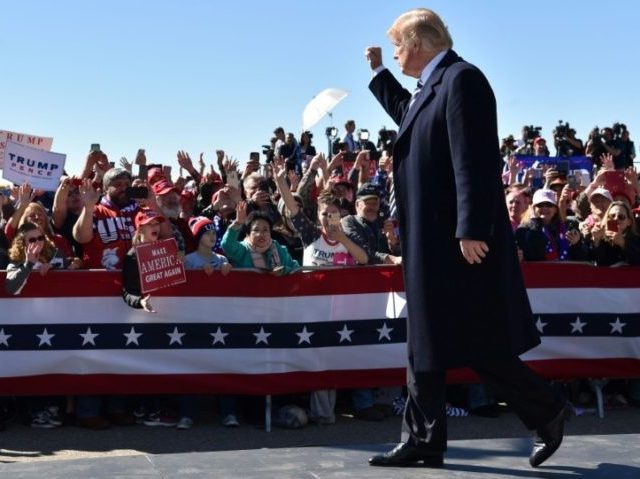 Republican candidates are going into Congressional elections with all the usual challenges facing the party in power in midterm elections plus a highly energized Democratic base.
But they have two big advantages: they are far more trusted by voters on economic issues and voters say the economy is their top issue.
The economy is the top issue for 21 percent of voters, and in the top two issues for 38 percent of voters, according to the latest Wall Street Journal/NBC News poll. That's a shift from earlier in the year when health care, an issue that favors Democrats, was the top priority for voters.
Republicans have a large and expanding advantage on the economy. The latest WSJ/NBC puts Republicans ahead 43 to 28, a fifteen point advantage. Back in December of 2017, the Democrats had a five-point advantage on economic issues.
Trade has become a big winner for Republicans, likely because of the success of the Trump administration's trade policies in throwing China off-kilter and successfully negotiating a replacement for the North American Free Trade Agreement. Republicans now enjoy a 17 point advantage on trade, up from 8 points in August.
When it comes to "looking out for the middle class," the advantage of Democrats has shrunk to 8 points from 12 in August. Back in December, Democrats had a 14 point advantage on this question.
http://feedproxy.google.com/~r/breitbart/~3/P3SJOSlDpRY/