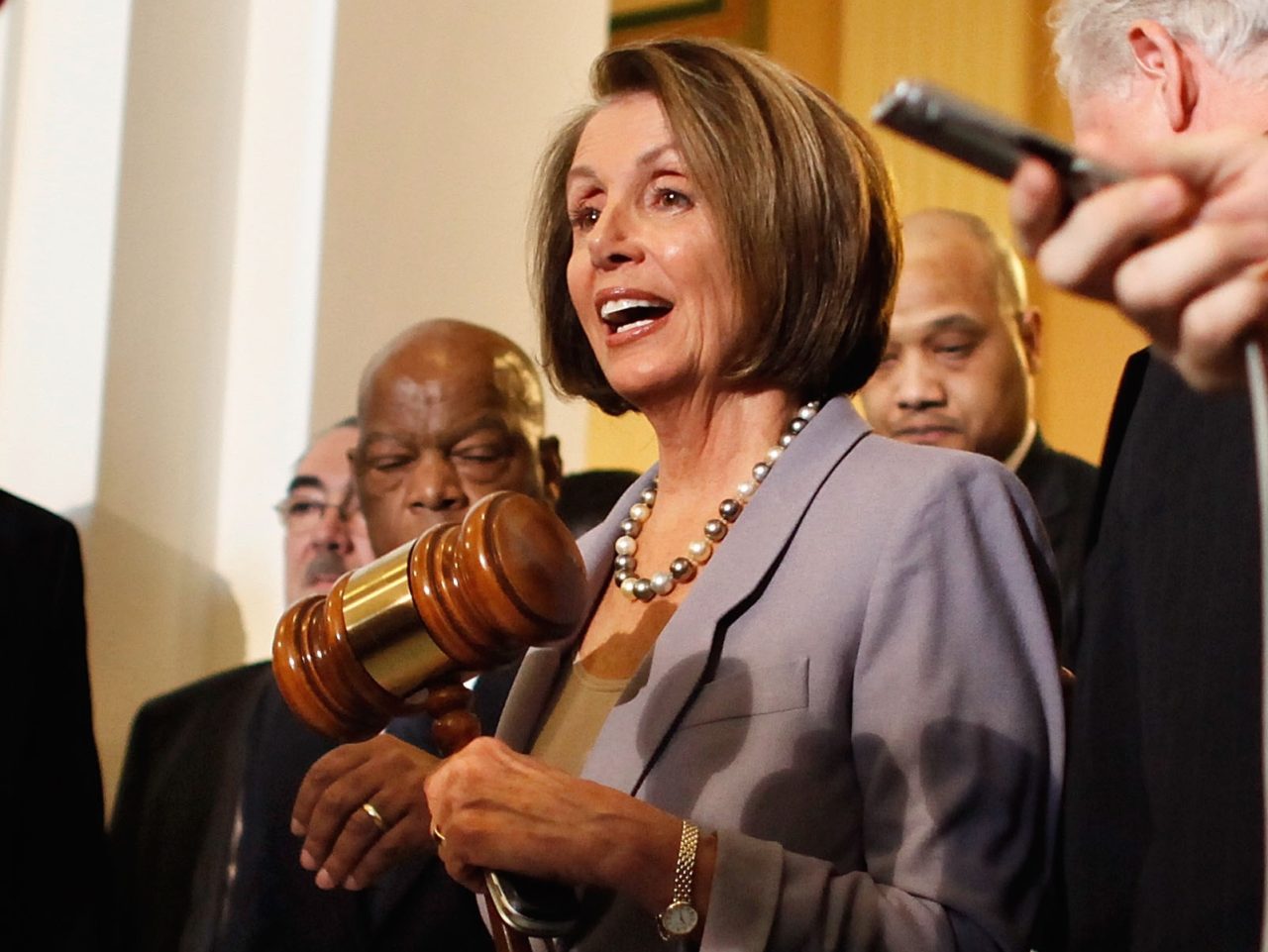 Republicans in seven key California congressional districts are fighting a pitched battle against Democrats, who seek to flip those seats in November's midterm election — and likely install Rep. Nancy Pelosi (D-CA) as Speaker of the House.
The seven districts — the 10th, 21st, 25th, 39th, 45th, 48th, and 49th — are ones in which voters chose Hillary Clinton over Donald Trump in the 2016 presidential election, but re-elected their Republican representatives to Congress.
Republicans are holding their own in several matchups — notably the 39th, where Young Kim has a significant lead over challenger Gil Cisneros — but are behind in at least two of the races, according to recent polls.
A New York Times Upshot/Siena College poll released Monday showed Democrat Katie Porter leading incumbent Rep. Mimi Walters (R-CA) among likely voters in the 39th district by 48% to 43% — just outside the poll's 4.5% margin of error. Walters voted for President Donald Trump's tax cut, even though wealthy property owners in her district may pay higher taxes due to the $10,000 cap on state and local tax deductions. Porter was recently accused of flip-flopping on the state's gasoline tax (which she now says she opposes).
Another New York Times Upshot/Siena College poll showed Democrat Mike Levin leading Republican Diane Harkey, 51% to 41%, in the race to replace retiring Rep. Darrell Issa (R-CA) in the 49th district — well outside the poll's 4.7% error margin. Levin has enthusiastically supported Pelosi.
One campaign manager told Breitbart News on Tuesday evening: "It's tight and the Dems are throwing a lot of money at us." However, Republicans are feeling confident about their chances. California's own Rep. Kevin McCarthy (R-CA) — who is running for Speaker of the House in the event Republicans win — said Sunday that the controversy around Supreme Court nominee Brett Kavanaugh had helped Republicans "drastically" by engaging previously apathetic Republican voters.
Both of the New York Times Upshot/Siena College polls were conducted before Kavanaugh's hearing on September 27.
Joel B. Pollak is Senior Editor-at-Large at Breitbart News. He is a winner of the 2018 Robert Novak Journalism Alumni Fellowship. He is also the co-author of How Trump Won: The Inside Story of a Revolution, which is available from Regnery. Follow him on Twitter at @joelpollak.
http://feedproxy.google.com/~r/breitbart/~3/fRu7g3236pA/