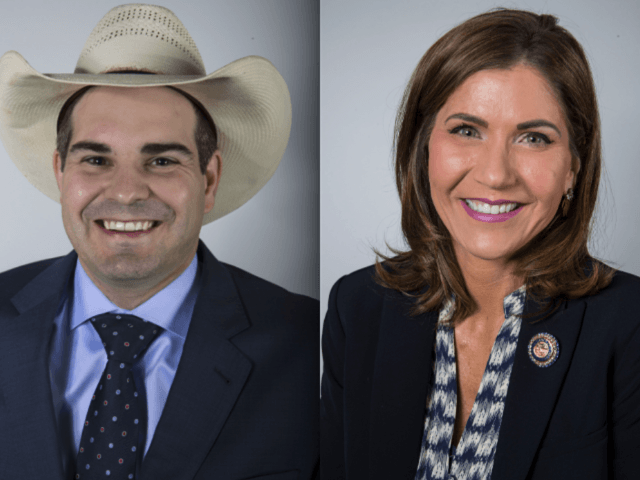 According to a new poll commisioned by the Argus Leader and KELO TV, Republican Kristi Noem and Democrat Billie Sutton are neck and neck as they vie to become South Dakota's next governor.
In the survey of 500 likely South Dakota voters, 45 percent said they will vote for Noem. Meanwhile, 45 percent said they intend to support Sutton.
One percent of those surveyed say they intend to vote for Libertarian Kurt Evans, while nine percent said they remain undecided on who to vote for.
Should Noem be elected, she would be the first female governor for the state of South Dakota.
Sutton would be the youngest individual to be elected governor for the state.
The last Democrat to reside in the South Dakota governor's mansion was Harvey Wollman, who left office in January of 1979.
With less than two weeks left to sway voters before the contentious election, both Noem and Sutton are actively seeking for an upper hand.
Jacksonville, Florida-based Mason-Dixon Polling & Strategy conducted the survey by telephone between October 18 and October 22. The margin of error is 4.5 percentage points.
http://feedproxy.google.com/~r/breitbart/~3/6VnNRVMTHAA/