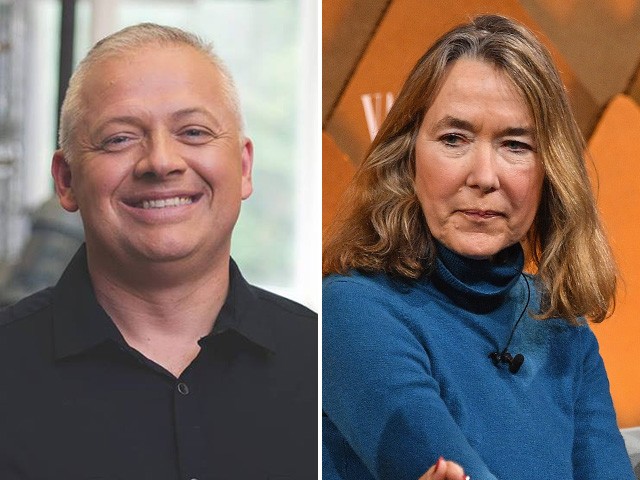 Republican Denver Riggleman is projected to beat Democrat Leslie Cockburn to replace the outgoing Rep. Tom Garrett (R-VA).
Riggleman's victory on Tuesday serves as a strong victory for conservatives. Rep. Garrett announced earlier this year that he will retire. During the district's Republican nomination process, Riggleman told Breitbart News that he hopes to join the conservative House Freedom Caucus should he get elected to Congress.
Democrat Leslie Cockburn has faced backlash over her books Dangerous Liaison, which alleges that Jewish power brokers lobby American and global institutions for the benefit of Israel.
FreedomWorks For America Executive Director Noah Wall said in a statement on Tuesday:
Denver Riggleman's win tonight in Virginia's fifth district is a huge win for Virginians who value the Constitution and liberty. FreedomWorks For America is proud to have supported Riggleman throughout his campaign. We have no doubt he will prove to be an excellent representative who will take the fight to the Washington establishment and special interests.

Riggleman has committed to join the House Freedom Caucus, a group of like minded representatives who put principle above party. They are no strangers to upending the Washington status-quo in favor of the American people. Riggleman's win is a victory that will help preserve and protect the House Freedom Caucus.
http://feedproxy.google.com/~r/breitbart/~3/ANvx91ePAfQ/