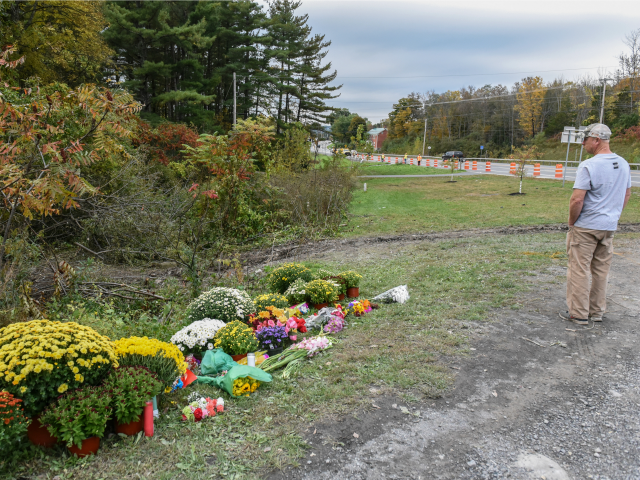 The limousine which killed 20 Americans in a New York road accident was owned and maintained by an immigrant with a fraud conviction who ignored diverse safety warnings from state regulators, according to media reports.
But Shahed Hussain may have been quietly protected from deportation because he had agreed to work with the FBI to block terror plots after the 9/11 atrocity, amid the fast-rising population of government-invited Islamic immigrants.
Fox reported the background of limousine-owner Shahed Hussain:
The owner of the limousine involved in a crash that killed 20 people in upstate New York over the weekend was a wire-wearing informant in two FBI terrorism stings, Fox News has learned.

The government credited Shahed Hussain with rooting out radical Muslims at mosques in the New York cities of Newburgh and Albany while he was working as a well-paid FBI snitch.

Hussain is listed as the owner of Prestige Limousine, which operated the 2001 Ford Excursion stretch limo that crashed Saturday in Schoharie, N.Y., according to federal records, which showed that four vehicles had been taken out of circulation by the company due to inspection failures in the past 24 months.
A New York state newspaper, the Times Union, reported Monday that "the owner of the limousine that crashed in Schoharie, killing 18 people on board and two pedestrians, is a former FBI informant who testified in several high-profile terrorism cases, a state official confirmed Monday."
Hussain, the diverse owner and informant, began working as an informant after he was caught defrauding other immigrants in 2002 in Albany, N.Y., according to a 2012 article in the TimesUnion.com news site. After arriving in 1994, "he was taking payments from immigrants, some of whom could not read English, in a scheme to cheat on state exams to obtain driver's licenses," the site reported.
Hussain also declared bankruptcy in 2003, said Fox News.
The Times Union also reported in 2012 that Hussain was charged with murder in his home country of diverse Pakistan:
New information about Hussain's background was revealed in the Newburgh case when he disclosed on the witness stand that he was arrested twice in Pakistan for a murder he said he didn't commit before emigrating to the United States in 1994. He testified that his father bribed police to let him go after a third arrest.
Hussain's limousine had failed safety tests, and the hired driver did not have a license to operate that type of vehicle, New York Gov. Andrew Cuomo said. According to ABC News:
The limousine involved in an accident that killed 20 people in upstate New York on Saturday, including two pedestrians and all those riding inside, failed an inspection last month and should not have been on the road, according to New York Gov. Andrew Cuomo.

"The owner of the company had no business putting a failed vehicle on the road," Cuomo said on Monday while speaking to press.

Cuomo also said the driver of the vehicle, identified by multiple law enforcement officials as Scott Lisnicchia, 53, did not have the specific license — a commercial driver's license with a passenger endorsement — required to drive the limousine.
The limousine was not a factory-built bus but was created from the combination of two vehicles. Many countries bar such hybrid vehicles because they are more likely to split apart in crashes.
According to NBC.com:
Cuomo said the limousine was a "chopped vehicle," meaning it had been cut and elongated and needed federal certification that it had been extended in a way that is compliant with the law, which it did not have.
The crash in upstate New York killed 20 Americans — the driver, 17 passengers, and two bystanders.
Hussein testified in court against immigrant Muslims who allegedly took part in terrorist plots in 2004 and 2009, according to the Times Union site. Hussein also reached out to other Muslims to see if they were interested in launching terrorist attacks. However, according to the Times Union account, he blew his cover by seeking receipts from the restaurants where he met suspect Muslims:
[Khalifah] Al-Akili said he was approached by Hussain, who went by the name "Mohammed," and another man, who used the name "Shareef," in January [2012] when they turned up in his neighborhood and repeatedly made attempts to get close to Al-Akili. But Al-Akili said he quickly figured out Hussain's identity as an FBI informant. He said the men were "too obvious" and requested receipts even for small items they purchased like coffee and donuts …

Al-Akili said his suspicions the men were informants were confirmed when he saw a photograph of Hussain on the Internet. In addition, he said, a cell phone number Hussain had given him was the same number used by Hussain during a 2009 counterterrorism investigation against four Newburgh men in the small Orange County city. Al-Akili said he found the number and its connection to that case through a simple Internet search using Google.
President Donald Trump has denounced the nation's low standards when selecting new immigrants.
For example, each year, the "diversity visa" program brings 50,000 people in from countries who have contributed few immigrants to the United States. The recipients are picked by lottery, regardless of skills, character or beliefs.
Similarly, the nation's system allows prior immigrants to pick the next wave of immigrants, by allowing them to sponsor parents and siblings regardless of their skills, education or likely consumption of welfare. Trump has also urged Congress to largely end this chain-migration process.
Similarly, the nation's H-1B and L-1 guest-worker programs bring in a large population of poorly trained foreign college-graduates, despite the large population of underemployed or sidelined American experts.
A new rule drafted by officials working for Trump will deny green cards to most foreign nationals who commit crimes or declared bankruptcy in the United States. This new "public charge" has been denounced by economy-first business groups and by pro-migration progressives, Breitbart News reported:
Progressives and lobbyists are urging business groups to block President Donald Trump's "public charge" merit-reform of the nation's immigration laws.

The reform allocates green cards to foreigners who less likely to need taxpayers' aid because they are skilled, healthy, or young. The reform likely saves many billions of dollars that would be otherwise spent on the welfare, healthcare, and retirement costs of unskilled, unhealthy or old migrants.

That reform is a big economic gain for ordinary Americans, but also a big economic loss for business because every dollar spent on needy legal (or illegal) immigrants is also a hidden subsidy for business, including landlords, hospitals, groceries, and Wall Street.
Four million young Americans will join the workforce this year, but the federal government will also import 1.1 million legal immigrants, and allow an army of at least 2 million white-collar and blue-collar visa-workers to work U.S. jobs, alongside additional asylum-claiming migrants and at least 8 million illegal migrants.
Overall, the Washington-imposed economic policy of economic growth via immigration shifts wealth from young people towards older people by flooding the market with cheap white-collar and blue-collar foreign labor.
That flood of outside labor spikes profits and Wall Street values by cutting salaries for manual and skilled labor offered by blue-collar and white-collar employees. The policy also drives up real estate prices, widens wealth-gaps, reduces high-tech investment, increases state and local tax burdens, hurts kids' schools and college education, pushes Americans away from high-tech careers, and sidelines at least 5 million marginalized Americans and their families, including many who are now struggling with opioid addictions. Immigration also pulls investment and wealth away from heartland states because investment flows towards the large immigrant populations living in the coastal states.
http://feedproxy.google.com/~r/breitbart/~3/RMOhm_utHxM/