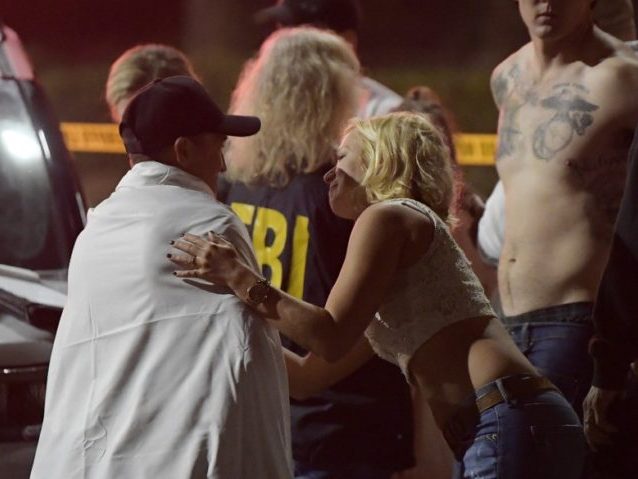 The gunman suspected of killing at least 12 people at a Southern California bar late Wednesday evening has been identified as David Ian Long, according to reports.
ABC reporter Mike Levine reports that Long used his middle name "Ian," according to neighbors. The earliest reports of his identity merely called him "Ian Long."
Sources tell @abc the suspected shooter has been ID'd as David Ian Long. Neighbors say he went by the name Ian. Via: @PierreTABC @JoshMargolin @AaronKatersky @JackDate https://t.co/1ECA0mc7V0

— Mike Levine (@MLevineReports) November 8, 2018
Using a smoke bomb and a handgun, a hooded gunman dressed all in black opened fire during "college night" at Borderline Bar & Grill, a popular country bar in Thousand Oaks. The gunman was later found deceased.
Authorities said the motive for the attack Wednesday night was under investigation.
Patrons screamed in fear, shouted "Get down!" and used barstools to smash second-floor windows and jump to safety as gunfire erupted at the hangout for college students. The dead included people inside the bar and a sheriff's sergeant who was the first officer inside the door, Ventura County Sheriff Geoff Dean said.
"It's a horrific scene in there," Dean said in the parking lot. "There's blood everywhere."
Earlier, a law enforcement official said that authorities had identified the gunman. The official said the 29-year-old man deployed a smoke device and used a .45-caliber handgun. The official was not authorized to discuss the investigation publicly and spoke on condition of anonymity.
http://feedproxy.google.com/~r/breitbart/~3/p1iLEEOdu-s/