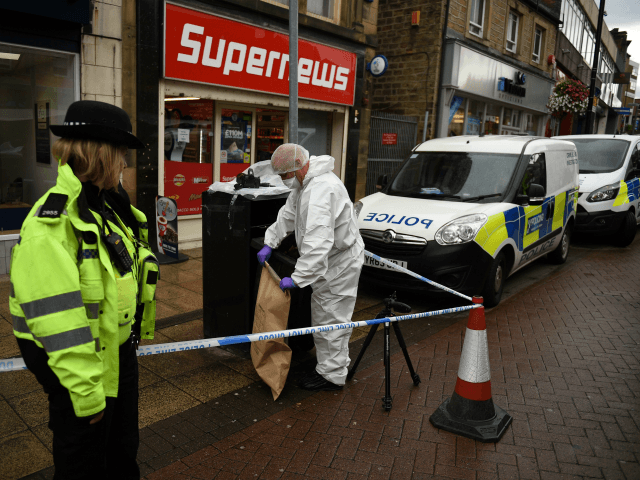 UK police risk becoming "irrelevant" to many people as they fail to investigate huge numbers of reports and bring a "shockingly-low number of charges" for some crimes, despite the number of reported crimes rising steeply, MPs have said.
The report, by Parliament's Home Affairs Select Committee, argues there could be dire consequences for public safety if problems in the police are not addressed.
New data gathered by the committee reveals that recorded crime has surged by 32 percent in three years – including steep rises in robbery, theft, and vehicle crime – but charges and summons are down 26 percent.
It says that "in all neighbourhoods, without local engagement, policing is at risk of becoming irrelevant to most people, particularly in the context of low rates of investigation for many crimes".
The police in England and Wales are said to be "struggling to cope" thanks to out-dated technology, falling numbers of officers, and "fragmented" leadership.
Today, we have published a report on 'Policing for the future'. Read the report here: https://t.co/Un0j80jDGL pic.twitter.com/gLmuJEArx9

— Home Affairs Committee (@CommonsHomeAffs) October 25, 2018
Referring to specific areas of concern, the report says: "Only a tiny proportion of online fraud cases are ever investigated and the police response needs a fundamental overhaul."
"The police response to online child sexual abuse is nowhere near the scale needed, and forces are woefully under-resourced for investigations," it added.
"Investment in and adoption of new technology is an utter mess. Policing is suffering from a complete failure of leadership from the Home Office, especially on responding to new and changing crimes," the report continued.
The committee places much of the blame for the police's failures on funding.
They claim that neighbourhood policing has been cut by over 20 percent since 2010, and some forces have lost more than two-thirds of their neighbourhood officers.
However, police have also been unable to keep up with the demands of the 21st century because of an outdated funding formula, a "culture of blame", and structures that have hardly seen any change since the 1960s.
"We conclude that forces are badly overstretched: the number of traditional-volume crimes is rising but the number of arrests and charges brought by the police is falling," the report says.
"Without significant reform and investment, communities will be increasingly let down."
The report comes amid growing concern over crime rates, which rose by almost 32 percent in England and Wales between 2015 and 2018.
Most Brits Say Police Have Lost Control, Blame Political Correctness https://t.co/s8zUeBpMoI

— Breitbart London (@BreitbartLondon) July 16, 2018
According to statistics released just last week, one in five adults in England and Wales experienced crime last year whilst knife crime in London has hit its highest ever level.
For the year ending June 2018, homicide has risen by 14 percent, violent crime involving blades or knives by 12 percent, sexual offences by 18 percent, and robbery by 22 percent.
Meanwhile, figures from July showed that, despite rising crime, more than 90 percent of recorded crimes are not ending in a charge.
On the proliferation of online child sexual abuse, Tory Tim Loughton MP blasted:
"We found that the police are bringing a shockingly-low number of charges for the possession of child abuse images, even though they are recording tens of thousands of offences.
Chairman of the Home Affairs Committee and Labour MP Yvette Cooper said: "Police officers across the country are performing a remarkable public service in increasingly difficult circumstances, but forces are badly overstretched.
"Crime is up, charges and arrests are down, and the police service is struggling to respond effectively to emerging and growing challenges, such as online fraud and online child abuse."
'Dislike' and 'Unfriendliness' Can Be Hate Crimes, UK Police Confirm
https://t.co/UMwDGHW2YM

— Breitbart London (@BreitbartLondon) October 25, 2017
http://feedproxy.google.com/~r/breitbart/~3/6V6eue88SXo/