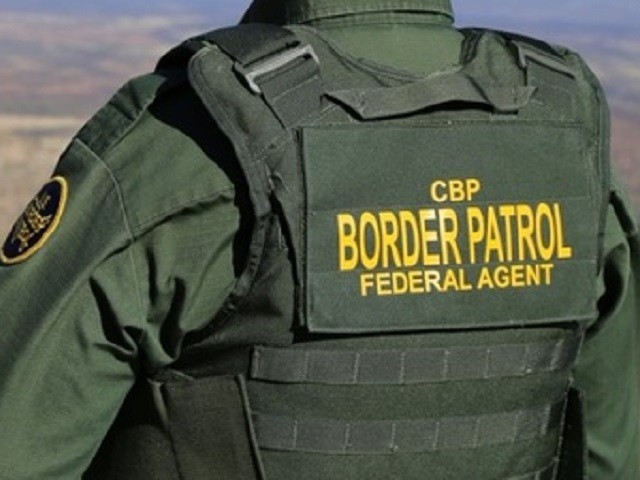 A Texas sheriff arrested a U.S. Border Patrol agent in Laredo and alleges he killed four women and abducted a fifth.
Webb County Sheriff Martin Cuellar told reporters at a news conference on Saturday that he arrested U.S. Border Patrol Agent Juan David Ortiz early Saturday morning, the Associated Press reported. The agent is accused of killing four women and abduction a fifth, the report states.
Sheriff Cuellar told reporters that Agent Ortiz is a 10-year veteran supervisor of the Border Patrol. Deputies detained the agent following a two-week murder investigation following the discovery of the bodies of two women the agent is accused of killing, KGNS reported on Saturday. The Webb County Sheriff's dispatched deputies to a location in another part of the on Saturday morning where they found the body of a third female victim. Deputies recovered the body of a fourth woman shortly after noon on Saturday, the report states. That woman's body was located near Interstate 35, north of Laredo.
Authorities discover 2 bodies overnight bringing the weeks total up to 4. They are investigating a person of interest at this point. We will have more information hopefully in the coming hours. @KGNSnews #laredo pic.twitter.com/SEkireJcVy

— Harry Sullivan (@SullyKGNS) September 15, 2018
Investigators found the first three bodies in a remote area in the northwest part of the county, the Laredo Morning Times reported.
A woman claiming to be another victim of the agent's alleged attacks escaped from Ortiz and contacted law enforcement.
Sheriff Cuellar told reporters that Ortez fled from Texas Department of Public Safety troopers who later found him hiding in a hotel parking lot in Laredo, KTRK ABC13 reported. The sheriff described the veteran Border Patrol agent as a "serial killer."
The Webb County District Attorney's Office told reporters that all of the victims were prostitutes. At this time, officials said they do not expect to find any additional bodies. They also said Ortiz is believed to have been working alone.
"We have probable cause to believe that he is responsible for this series of murders, which I would qualify as a serial murder," District Attorney Isidro Alaniz told reporters.
Agent Ortiz is now in custody in the Webb County Sheriff's Office jail and stands charged with four counts of murder and a single count of aggravated kidnapping, Sheriff Cuellar stated.
Texas Rangers are taking the lead on the investigation at this time, officials stated.
Police identified one of the victims as 29-year-old Melissa Ramirez of Laredo. Investigators found her body on September 4. Police did not disclose her cause of death.
The second victim, 42-year-old Claudine Anne Luera, was located alive along Texas Highway 255 near mile marker 436. Paramedics rushed the woman to a local hospital in critical condition. She later died from her wounds, the Laredo newspaper reported. She is reported to have suffered head trauma. The other victims' identities have not yet been released.
The Laredo Police Department issued the following statement on Saturday afternoon:
We want to reassure the citizens of Laredo that the community and your families are safe. There has been a recent breakthrough in the investigations and there has been someone detained. That information belongs to the corresponding agencies who are handling the information and will make a more in depth release at the appropriate time. We value the release of timely information and we are making this notice public in order to remove any unnecessary fear in the community.

There will be information made available very soon by those agencies who are in charge of the case. (In the) meantime we maintain our city's safety and security and our responsibility to make you feel safe as well.
The Associated Press reported that U.S. Customs and Border Protection officials confirmed Ortiz is a supervisory Border Patrol agent. Breitbart Texas reached out to Laredo Sector officials on Saturday afternoon. A response was not immediately available.
Editor's Note:  This is a developing story and will be updated as more information becomes available.
Bob Price serves as associate editor and senior political news contributor for Breitbart Texas. He is a founding member of the Breitbart Texas team. Follow him on Twitter @BobPriceBBTX and Facebook.
http://feedproxy.google.com/~r/breitbart/~3/3mWkw2Vi7Aw/