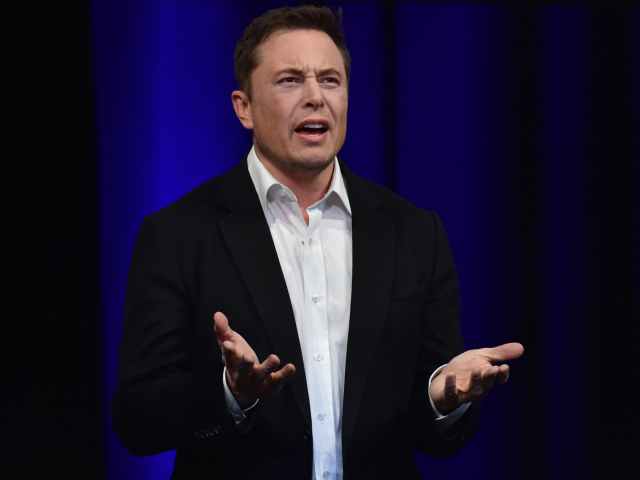 A new report claims that Tesla staff are prohibited from calling 911 if a worker is injured on the factory floor unless given express permission by the company. Other allegations involve injured workers — including one with a severed finger — allegedly sent to the hospital via ridesharing service Lyft.
Reveal News reports that at Tesla, workers are expressly forbidden to call 911 in the event of a factory injury without company permission. Instead, company doctors inspect the worker's injuries and in many cases allegedly have the worker sent to a local hospital via Lyft ridesharing. This is the experience that one employee reportedly faced when their finger was severed while working at the company.
Injured employees have reportedly often been sent back to work with no modifications whatsoever following visits to the on-site medical center. According to former clinic employees and medical records, some of these employees could barely walk when they were ordered to return to the assembly line. Reveal News writes:
The on-site medical clinic serving some 10,000 employees at Tesla Inc.'s California assembly plant has failed to properly care for seriously hurt workers, an investigation by Reveal from The Center for Investigative Reporting has found.

The clinic's practices are unsafe and unethical, five former clinic employees said.
Anna Watson, a physician assistant who worked at Tesla's clinic for three weeks in August, commented on the facility stating: "The goal of the clinic was to keep as many patients off of the books as possible." Watson, who has been working as a medical professional for nearly twenty years, said that she had never seen anything like what was happening at the electric-car manufacturer.
Watson, who was fired from the company after raising her concerns, stated: "The way they were implementing it was very out of control. Every company that I've worked at is motivated to keep things not recordable. But I've never seen anybody do it at the expense of treating the patient."
Reveal News described some of the symptoms that employees often complained of:
Workers with chest pain, breathing problems or extreme headaches have been dismissed as having issues unrelated to their work, without being fully evaluated or having workplace exposures considered, former employees said. The clinic has turned away temp workers who got hurt on Tesla's assembly lines, leaving them without on-site care. And medical assistants, who are supposed to have on-site supervision, say they were left on their own at night, unprepared to deal with a stream of night-shift injuries.

If a work injury requires certain medical equipment – such as stitches or hard braces – then it has to be counted in legally mandated logs. But some employees who needed stitches for a cut instead were given butterfly bandages, said Watson and another former clinic employee. At one point, hard braces were removed from the clinic so they wouldn't be used, according to Watson and a former medical assistant.
Tesla hired Access Omnicare to run the company's medical facility in June. Records show that this was after the firm allegedly promised Tesla that they could bring down the number of recordable injuries and emergency room visits. A former high-level Access Omnicare employee claims that Tesla pressured the owner of Access Omnicare who in turn instructed his staff to dismiss minor employee injuries.
"It was bullying and pressuring to do things people didn't believe were correct," said the former employee. The owner of Access Omnicare, Dr. Basil Besh, a qualified hand surgeon, claimed that the firm lowers injury rates by more accurately diagnosing health issues. "We treat the Tesla employees just the same way we treat our professional athletes," he said. "If Steph Curry twists his knee on a Thursday night game, that guy's in the MRI scanner on Friday morning."
One employee, Stephon Nelson, was working overnight on the company's production line, putting caulk inside the trunk of a Model X vehicle. It was then that the car slipped, injuring Nelson's back leaving deep red bruises down it. "I couldn't walk, I couldn't sit down. I couldn't even stand up straight," said Nelson. He requested an ambulance directly after the incident took place, but a Tesla doctor told him that no ambulance was coming, and that he could instead take a Lyft to the local hospital.
"I just felt heartbroken," Nelson said. "What they were telling us in the orientation, that Tesla is a company that cares about their employees' safety, it just seemed like it was just a whole reversal." This attitude from Tesla was corroborated by Watson who stated: "There was a strong push not to send anybody in an ambulance."
Despite his injuries, Nelson was forced to return to work the next day where it became apparent he could not complete his job as a result of the incident. Workers that are injured are required to be given job restrictions and assignments that will not aggravate their injury, but no accommodations were made for Nelson. He was instructed that he could go home early that day but must return to work the following day ready to complete his job.
Reveal News states:
By law, work-related injuries must be recorded on injury logs if they require medical treatment beyond first aid, days away from work or job restrictions. The clinic's practices were designed to avoid those triggers, said Anna Watson, the physician assistant.

There was a clinic rule, for example, that injured employees could not be given work restrictions, Watson said. No matter what type of injuries workers came in with – burns, lacerations, strains and sprains – clinic staff were under instructions to send them back to work full duty, she said. Watson said she even had to send one back to work with what appeared to be a broken ankle.

Medical clinics are supposed to treat injuries and keep workers safe, she said, "and none of that's happening. So at the most acute time of their injury, they don't have any support, really."
Read the full report by Reveal News here.
Lucas Nolan is a reporter for Breitbart News covering issues of free speech and online censorship. Follow him on Twitter @LucasNolan or email him at lnolan@breitbart.com
http://feedproxy.google.com/~r/breitbart/~3/vgWQX6eF6y0/