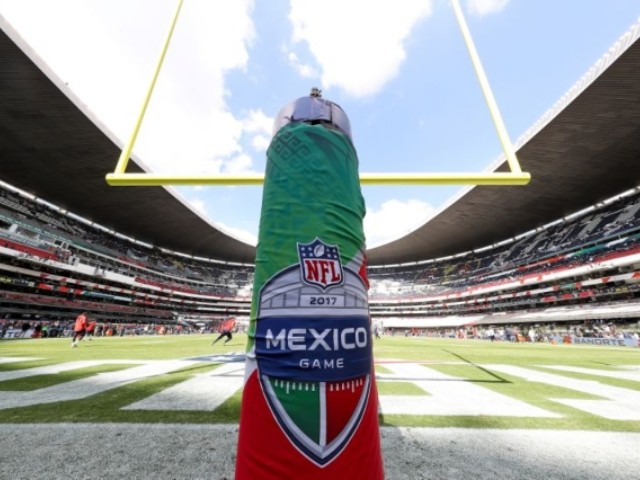 Next week's Monday Night Football match-up between the Chiefs and the Rams in Mexico City, is slated to pit the league's top two offenses against each other.
However, according to a report from ESPN, there's a chance the marquis game between the two high-flying offenses most may never get off the ground.
According to Schefter, some unnamed players are considering not making the trip out of concerns that the playing surface at the Estadio Azteca, is not safe:
If Monday night's game is played in Mexico City, a number of Rams and Chiefs players are now strongly considering not playing in that game on that messy surface, per sources. "It's not fair to risk our health," one prominent player said today.

— Adam Schefter (@AdamSchefter) November 13, 2018
According to Pro Football Talk:
The safety of the players should be of paramount concern to the league under any circumstances and the prospect of seeing a top player injured because of a bad field is one that has to worry everyone making the call about what will happen with the game. As Mike Florio laid out earlier on Tuesday, however, player safety isn't the only factor at play for the league as they consider their options.

New sod is being put down in the stadium and the league's decision is expected to come on Tuesday.
The Week 11 match-up between the Rams and the Chiefs is the latest regular season game between two one-loss teams since 1990.
Follow Dylan Gwinn on Twitter @themightygwinn
http://feedproxy.google.com/~r/breitbart/~3/8ULRf2s1aik/