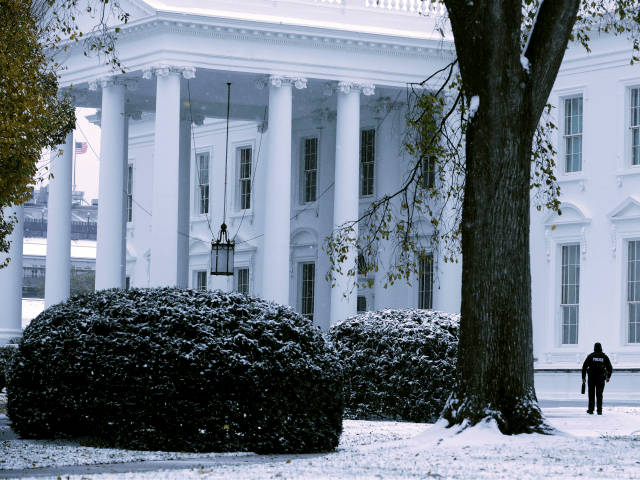 The U.S. Secret Service is reportedly testing facial recognition systems around the White House.
According to the Verge, facial recognition systems would serve the "goal of identifying 'subjects of interest' who might pose a threat to the president."
"The test was scheduled to begin on November 19th and to end on August 30th, 2019. While it's running, film footage with a facial match will be saved, then confirmed by human evaluators and eventually deleted," the Verge reported. "The document acknowledges that running facial recognition technology on unaware visitors could be invasive, but it notes that the White House complex is already a 'highly monitored area' and people can choose to avoid visiting."
In a blog post, the American Civil Liberties Union (ACLU) claimed that though the test does "not in itself pose a significant threat to privacy, it crosses an important line by opening the door to the mass, suspicionless scrutiny of Americans on public sidewalks."
"That makes it worth pausing to ask how the agency's use of face recognition is likely to expand — and the constitutional concerns that it raises," the ACLU proclaimed, adding, "We don't exactly know how the Secret Service determines if someone is a 'subject of interest.'"
The Verge was unable to confirm whether the test was indeed underway, with a Secret Service spokesman declaring, "For operational security purposes we do not comment on the means and methods of how we conduct our protective operations."
Facial recognition systems have had mix success recently, with a British police facial recognition program being recorded as 98 percent inaccurate.
Amazon's facial recognition system, Rekognition, has also previously mistaken criminals as celebrities, and identified 28 congressmen as police suspects.
Facial recognition successes have included a Washington, D.C. airport catching an illegal alien trying to enter the United States under a false identity.
In October, it was reported that Amazon had pitched Rekognition services to U.S. Immigration and Customs Enforcement (ICE).
http://feedproxy.google.com/~r/breitbart/~3/zLeUXER2OSw/