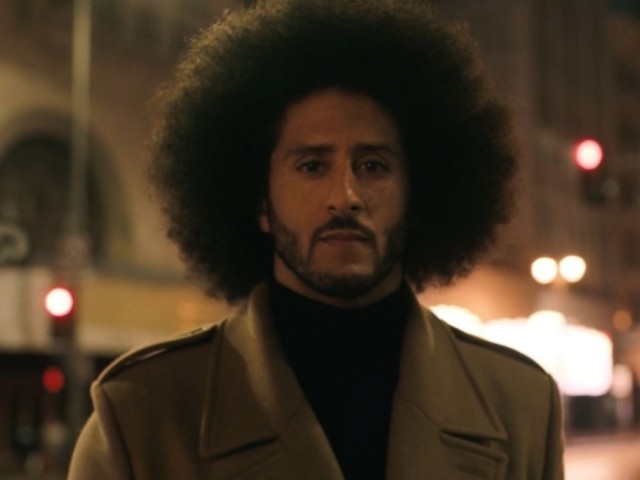 The Redskins lost a lot more than a football game on Sunday. On the 33rd anniversary of Redskin legend Joe Theismann breaking his leg on Monday Night Football, Washington's Alex Smith had his leg broken on a sack by Houston's J.J. Watt.
With Smith requiring immediate surgery and the Redskins in the midst of a playoff race, the question of who would back-up new Redskins started Colt McCoy, was asked.
Not surprisingly, most in the media already had the answer: Colin Kaepernick.
However, according to a source to Pro Football Talk, that won't happen. And that tryout invite won't be sent because, according to the source, Washington's General Manager Bruce Allen is a "political conservative:"
Another source tells PFT that team president Bruce Allen previously has made clear within the organization his position that Kaepernick won't be signed by Washington, ever. Allen is a political conservative, which would make Kaepernick and his habit of protesting during the national anthem something that Allen wouldn't be inclined to embrace, ever.

So even though Washington quarterbacks coach Kevin O'Connell served on the last coaching staff in San Francisco that had Kaepernick on the roster, Kaepernick won't be on the Washington roster, barring a dramatic change of heart by Allen — or a direct order from owner Daniel Snyder that having someone who possibly could help push a 6-4 start toward a finish atop the division outweighs all non-football considerations.
Bruce Allen is the brother of well-known conservative and former Virginia Senator George Allen. So it would certainly come as no surprise if Allen is indeed a "political conservative," as PFT's source says. However, the Redskins decision to not invite Kaepernick for a tryout can't be boiled down to mere political concerns.
After all, when San Francisco's Jimmy Garoppolo tore his ACL earlier this year, the 49ers didn't call Kaepernick either. An important point considering the 49ers organization has come out in support of Kaepernick and it would have been a wildly popular move in the politically liberal Bay Area.
Kaepernick has also had offers or interest from two other left-leaning teams — the Ravens and Seahawks — and was not been able to reach an agreement. So clearly, this decision doesn't boil down to politics from Kaepernick's standpoint either.
However, when it comes to the American sports media, Kaepernick's employment status is indeed a mere political exercise.
Follow Dylan Gwinn on Twitter @themightygwinn
http://feedproxy.google.com/~r/breitbart/~3/A6tpHsOZkeI/