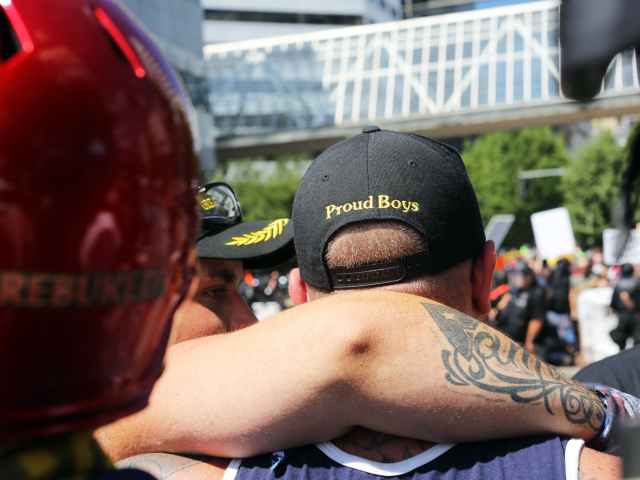 The Proud Boys, a right-wing fraternal organization founded by conservative commentator and Vice Media co-founder Gavin McInnes, has been classified as an "extremist group" by the FBI, according to a report.
On Monday, the Guardian reported that the FBI has classified the Proud Boys as an "extremist group with ties to white nationalism," sourcing "a document produced by Washington state law enforcement."
"The FBI has warned local law enforcement agencies that the Proud Boys are actively recruiting in the Pacific north-west," declared the document, according to the Guardian. "Proud Boys members have contributed to the recent escalation of violence at political rallies held on college campuses, and in cities like Charlottesville, Virginia, Portland, Oregon, and Seattle, Washington."
The FBI also claimed to "have been warning [police] for a while… not just in Washington but around the nation."
In October, Facebook purged all accounts associated with the Proud Boys, including founder McInnes, while McInnes was also banned from Twitter in August.
Twitter cited its policy against "violent extremist groups," despite the social network allowing accounts representing the violent far-left organization Antifa on its platform.
http://feedproxy.google.com/~r/breitbart/~3/Y7G-3y-d8Pc/