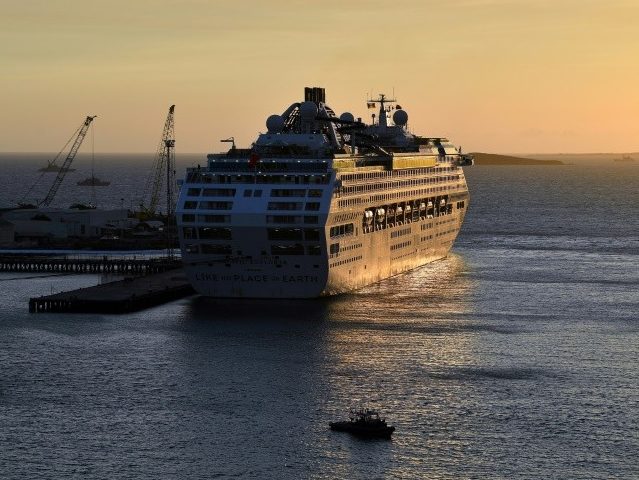 Police are investigating an American woman's fatal plunge off a Caribbean cruise ship on Tuesday as a murder, according to multiple reports.
The 52-year-old woman, who has not been publicly identified, plunged from the upper deck of the Royal Princess cruise ship after being involved in a struggle with a man who allegedly choked her.
The woman fell onto a rescue boat on the ship's lower deck and was pronounced dead at the scene, USA Today reported.
The 3,600 passenger cruise ship departed Fort Lauderdale, Florida, for a seven-day voyage around the Caribbean islands and is scheduled to return to Florida on Saturday. The ship had been traveling between Aruba and Curaçao when the incident occurred.
A passenger on the cruise ship posted on a cruise fan message board that Aruban police officers and forensic technicians boarded the ship as soon as it arrived at its port in Aruba, adding that the captain told passengers no one could leave the ship before authorities arrived.
The woman's death "was reported to the local authorities who met and boarded the ship upon arrival. The cause of death is not yet known at this time," a spokesperson for Princess Cruises said in a statement.
"We are deeply saddened by this incident and offer our sincere condolences to the family and those affected," the spokesperson for the cruise company added.
http://feedproxy.google.com/~r/breitbart/~3/71yOOwU-Vrc/