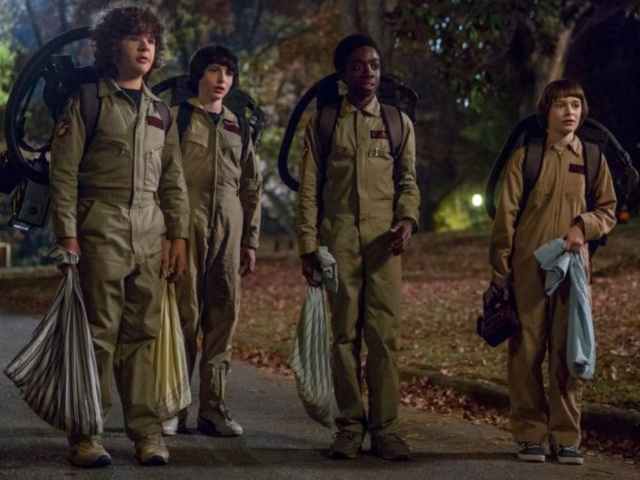 Netflix has reportedly taken on an additional $2 billion in debt in an effort to further expand its original programming and licensed content.
According to the Hollywood Reporter, the streaming service "finished last quarter with $8.3 billion in long-term debt so the new debt, details of interest and maturity dates still to come, will put the leader in streaming over $10 billion in debt as it still burns cash."
"Netflix said it will use the $2 billion in borrowed money for 'content acquisitions, production and development,' as well as potential acquisitions, investments and general corporate purposes," the Hollywood Reporter explained, adding that the move could be an attempt to outpace upcoming streaming rivals, which will soon include Disney and WarnerMedia.
Some analysts are skeptical of Netflix's business model, however, with investment firm Wedbush Securities' Michael Pachter declaring, "It is precisely what we modeled… So long as they burn cash, they will have to raise capital to fund their content spending."
"They're burning around $3 billion a year, so we should expect them to borrow around $3 billion a year for the foreseeable future," Pachter continued, adding, "The interest rate charged will reflect their perceived ability to repay, and until creditors refuse to lend to them, I expect the cash-burn and borrowing cycle to continue."
In September, the Wall Street Journal reported that streaming services, such as Netflix, have slowly been increasing their prices, despite subscriptions to the platform falling short of expectations in Q2 2018.
Netflix has spent large amounts of money hiring notable figures for both original content and its board of directors, including former President Barack Obama and First Lady Michelle Obama, former United Nations ambassador and Obama loyalist Susan Rice, Hollywood star Adam Sandler, director Guillermo del Toro, comedian Ricky Gervais, comedian Sarah Silverman, and comedian and anti-conservative activist Chelsea Handler— who is reportedly working on a Netflix documentary about "white privilege."
This month, it was revealed that Netflix is set to open a production hub in New Mexico.
http://feedproxy.google.com/~r/breitbart/~3/XgxTE8sfgP8/