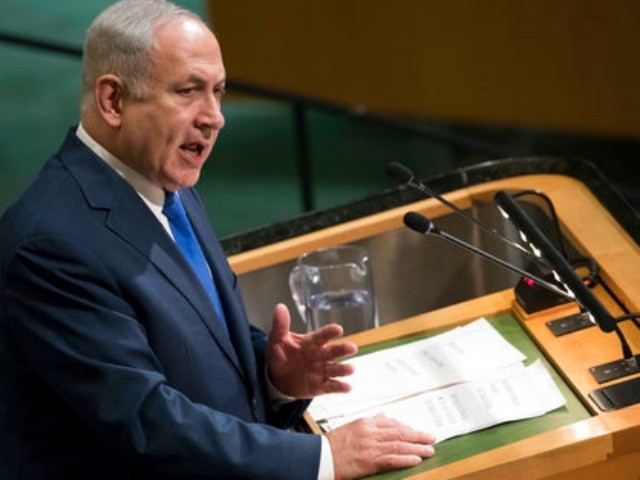 Ynetnews reports: Prime Minister Benjamin Netanyahu will deliver "new information" in his speech this week to the United Nations General Assembly, according to a close associate of the Israeli leader.
Netanyahu will depart for New York on Tuesday to participate in the UN confab on the sidelines of which he is expected to meet with US President Donald Trump to discuss efforts to renew peace talks with the Palestinians.
The two leaders will also discuss Washington's punitive measures taken against Iran for its terror activities and for seeking to entrench its military in Syria. Netanyahu's speech, which will be delivered on Thursday, will be "great, extremely interesting, with new information that will be revealed and leave a strong impression on the entire world," said a close associate of the prime minister.
Read more here.
http://feedproxy.google.com/~r/breitbart/~3/gNzVZtd9oas/