Rap mogul Kanye West is already taking fire for his defense of President Trump on Saturday Night Live over the weekend. Now, in addition to those problems, a new report claims that the NBA will not allow the rapper's "Yeezy" basketball shoes to be worn on the floor this year.
According to ESPN, the NBA will likely ban the shoes due to their reflective highly-reflective heels. The concern, according to industry insiders cited in the ESPN report, is that the reflection from the heels would be a distraction to spectators and television audiences.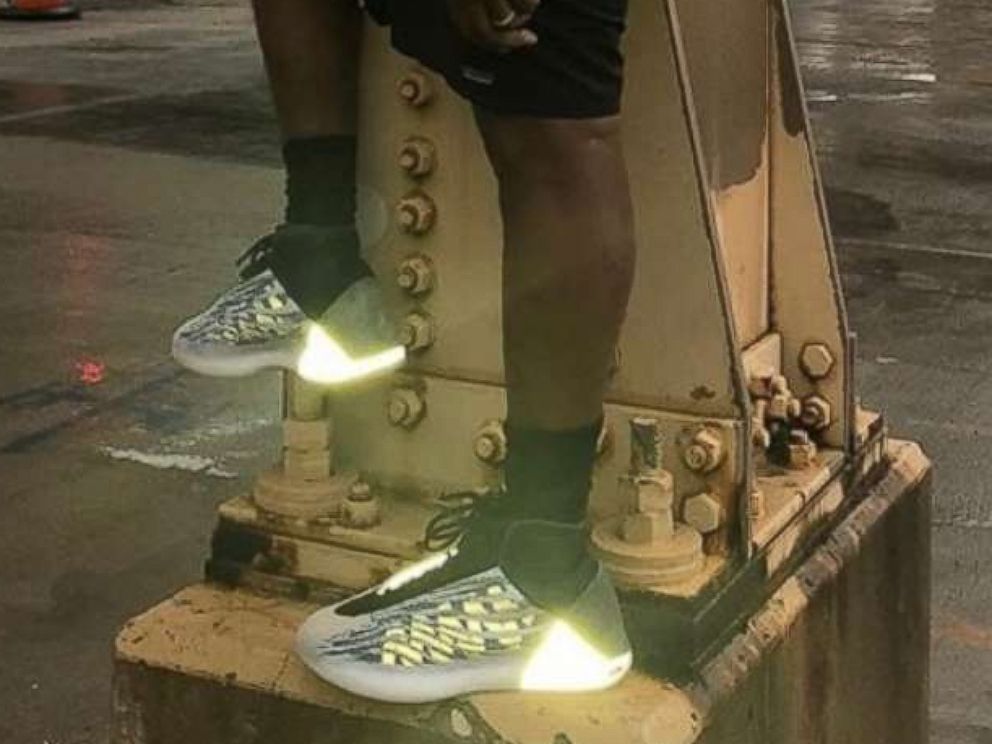 Players were expected to wear the shoes during the upcoming 2018-2019 season. However, in light of these new concerns about the reflection from the shoes, it's thought that no player will wear Yeezy's this year without a re-design to eliminate the glare.
"NBA officials must OK new designs from brands ahead of each season," ABC reported. The NBA hadn't formally reviewed the new Yeezy shoe as of Monday, but the design West showcased most recently would not be permitted as is, a source told ESPN.
"Versions of the sneaker without the reflective design would most likely be approved, according to the source."
West has been under severe criticism since his appearance on Saturday Night Live over the weekend. In which he pointed out that 90% of the news media is liberal, that blacks were not always predominantly Democrats, and that he wasn't concerned about racism in America.
West also said that he was bullied back stage on the SNL set, and asked not to appear before the audience in his "Make America Great Again," hat. West did not heed that advice. Since his appearance and speech on SNL West has been attacked by fellow rappers such as Snoop Dogg, who called West an "Uncle Tom," for his support of President Trump.
Follow Dylan Gwinn on Twitter @themightygwinn
http://feedproxy.google.com/~r/breitbart/~3/cosWk4CiTE0/