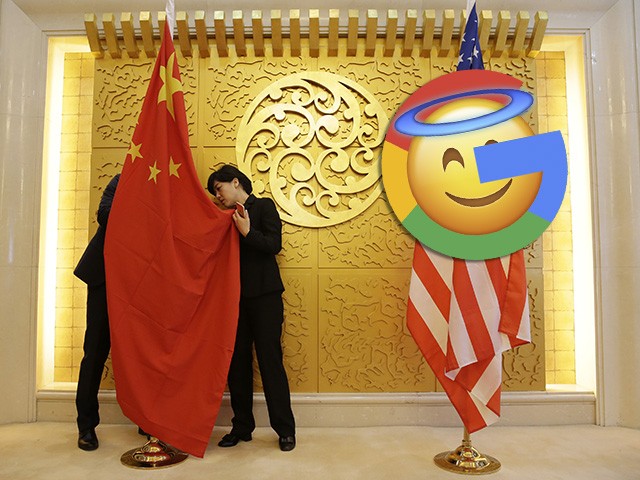 A leaked transcript of a private Google meeting shows that the company's public statements about its censored Chinese search engine do not align with what executives say privately.
A recent report from The Intercept shows that Google executives and employees have very different ideas about Google's Project Dragonfly — a Chinese government controlled and censored search engine — than they have publicly discussed. Last week, Vice President Mike Pence called on Google to "immediately end development of the Dragonfly app that will strengthen the Communist Party's censorship and compromise the privacy of Chinese customers."
Google's Keith Enright told the Senate Commerce, Science and Transportation Committee on September 26th that there "is a Project Dragonfly," but said, "we are not close to launching a product in China." Google's search engine chief, Ben Gomes, told a BBC reporter at Google's 20th-anniversary celebration event: "Right now, all we've done is some exploration, but since we don't have any plans to launch something, there's nothing much I can say about it."
But privately, discussions surrounding Project Dragonfly have painted a different picture. According to one Google source, Gomes's comments to the BBC about Project Dragonfly were "bullshit." Sources told the Intercept that Gomes informed employees in July that the company planned to release the censored Chinese search engine as soon as possible and employees were to prepare the engine to be "brought off the shelf and quickly deployed" once they received approval from Beijing.
Gomes told employees that work on Project Dragonfly was "extremely important" and discussed the Chinese market stating "we are talking about the next billion users" for Google. Gomes also called China "the most interesting market in the world today," and told staff that "By virtue of working on this, you will act as a window onto this world of innovation that we are otherwise blind to."
Gomes's full remarks to Google staff during the company's 20th-anniversary event in San Francisco can be read at the Intercept.
Google is facing another set of leaks, this time published by Breitbart News. Internal documents published exclusively by Breitbart News shows an internal company briefing from Google arguing that due to a variety of factors, including the election of President Trump, the "American tradition" of free speech on the internet is no longer viable. Breitbart's report can be read in full here.
Lucas Nolan is a reporter for Breitbart News covering issues of free speech and online censorship. Follow him on Twitter @LucasNolan_ or email him at lnolan@breitbart.com
http://feedproxy.google.com/~r/breitbart/~3/zZR0a5uu3_I/