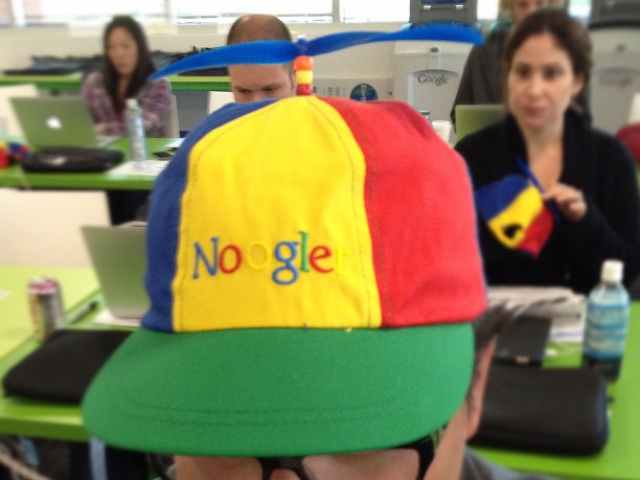 Google's Chief Privacy Officer Keith Enright will admit before Congress that the Silicon Valley giant made "mistakes" on privacy issues, according to testimony documents obtained by Reuters.
As part of Enright's testimony before the Senate Committee on Commerce, Science and Transportation on Wednesday, the Google executive is expected to state: "We acknowledge that we have made mistakes in the past, from which we have learned, and improved our robust privacy program."
Enright, who was recently promoted to Chief Privacy Officer after years serving as Google's leading privacy lawyer, will join executives from fellow technology giants, including Apple and Amazon, to testify on data privacy issues.
On Monday, Enright published a blog post proposing a framework for data protection legislation.
"Now, more than any other time I have worked in this field, there is real momentum to develop baseline rules of the road for data protection," the executive wrote. "Google welcomes this and supports comprehensive, baseline privacy protection. People deserve to feel comfortable that all entities that use personal information will be held accountable for protecting it."
The White House, which is paying an increasing amount of attention to the suppression of conservative voices on social media platforms, has had the issue of data protection in its sights since the summer.
Adweek writes:
In July, the Trump administration reportedly began working on a set of federal consumer data privacy policies with help from data collection behemoths like Google and Facebook. Google, which has faced increasing public scrutiny for everything from its data collection practices to its work on a censored search engine in China, is facing investigations in New Mexico and Arizona for its data collection practices.

The digital advertising industry has begun pushing for federal data privacy rules that would supersede any potential state efforts to more aggressively curb the industry's data collection and privacy practices. On Monday afternoon, David Grimaldi, evp of public policy at the Interactive Advertising Bureau, released a letter urging the development and adoption of federal rules as opposed to a "patchwork of varying state laws," he wrote.
"A uniform Federal privacy standard could provide clarity [and] market certainty and add fuel to future innovation while preserving the value and benefit that online advertising brings to the internet ecosystem," added Grimaldi.
Jason Kint, the CEO of Digital Content Next, warned digital media players aren't taking seriously the threat of Google's data collection capabilities.
"The industry needs to take a hard look at Google's data collection and usage practices, particularly those happening passively, out of context, when the user has no idea they are even interacting with Google," Kint told Ad Week. "Google dominates nearly every dimension of digital media, recognizing most users in their daily activities, and I think you'll find this framework only accelerates its dominance."
http://feedproxy.google.com/~r/breitbart/~3/MznD7AWj3pg/