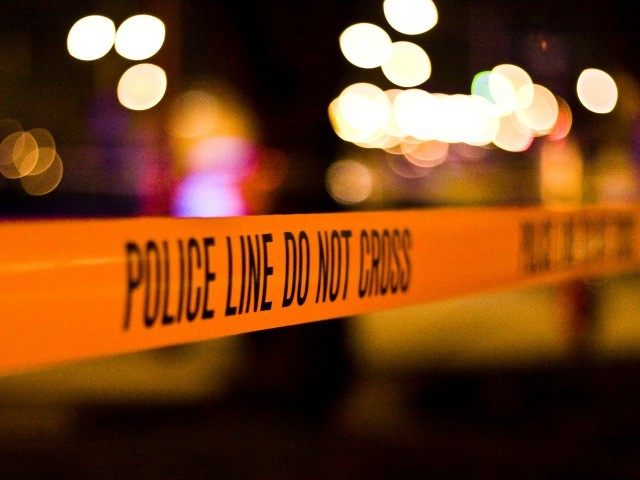 Four people were shot, one fatally, nears Coors Field in downtown Denver on Monday.
CBS Denver reports that a witness saw two men talking near Coors Field when one of the men allegedly pulled a gun and shot the other in the head. The gunman then reportedly kept shooting, wounding three others.
UPDATE: Multiple parties shot and transported from the scene at 21st & Lawrence. No suspect information is available at this time. Investigation is ongoing.PIO is en route and will meet media at 21st & Arapahoe. #Denver pic.twitter.com/wE6kvdTQAg

— Denver Police Dept. (@DenverPolice) November 19, 2018
A Denver Police Department spokesperson said the department received calls of shots fired just after 4 p.m. He said the three wounded persons were transported to the hospital in critical condition.
The spokesperson confirmed the suspect is at large and made clear that police do not know "if there was one shooter or more than one."
UPDATE: #DPD briefs from shooting scene at 21st and Lawrence. #Denver https://t.co/Q987O53y4f

— Denver Police Dept. (@DenverPolice) November 20, 2018
Colorado has universal background checks and a ban on "high-capacity" magazines, both of which were passed in early 2013.
AWR Hawkins is an award-winning Second Amendment columnist for Breitbart News, the host of the Breitbart podcast Bullets with AWR Hawkins, and the writer/curator of Down Range with AWR Hawkins, a weekly newsletter focused on all things Second Amendment, also for Breitbart News. He is the political analyst for Armed American Radio. Follow him on Twitter: @AWRHawkins. Reach him directly at awrhawkins@breitbart.com. Sign up to get Down Range at breitbart.com/downrange.
http://feedproxy.google.com/~r/breitbart/~3/siufbNR9GoE/