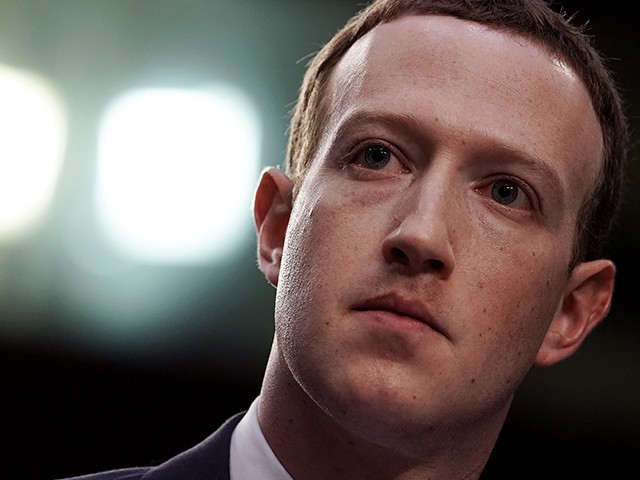 "Internal tensions" at Facebook are reportedly reaching a "boiling point," with the company divided into three factions.
According to BuzzFeed News, "after more than a year of bad press, internal tensions are reaching a boiling point and are now spilling out into public view."
"Internally, the conflict seems to have divided Facebook into three camps: those loyal to Zuckerberg and Chief Operating Officer Sheryl Sandberg; those who see the current scandals as proof of a larger corporate meltdown; and a group who see the entire narrative — including the portrayal of the company's hiring of communications consulting firm Definers Public Affairs — as examples of biased media attacks," BuzzFeed News explained. "Current and former employees describe a tense and, at times, hostile atmosphere inside the company, one in which both senior employees and even staunch loyalists are contemplating their futures."
One former Facebook employee told BuzzFeed News, "It's otherwise rational, sane people who're in Mark's orbit spouting full-blown anti-media rhetoric, saying that the press is ganging up on Facebook… It's the bunker mentality. These people have been under siege for 600 days now. They're getting tired, getting cranky — the only survival strategy is to quit or fully buy in."
Another former employee claimed workers "now have burner phones to talk shit about the company — not even to reporters, just to other employees," while many are reportedly hoping for Zuckerberg to be replaced in a similar fashion to how former Uber CEO Travis Kalanick was replaced by Dara Khosrowshahi in 2017 following bad publicity surrounding the company and Kalanick.
Charlie Nash is a reporter for Breitbart Tech. You can follow him on Twitter @MrNashington, or like his page at Facebook.
http://feedproxy.google.com/~r/breitbart/~3/IqCsonDQEcM/