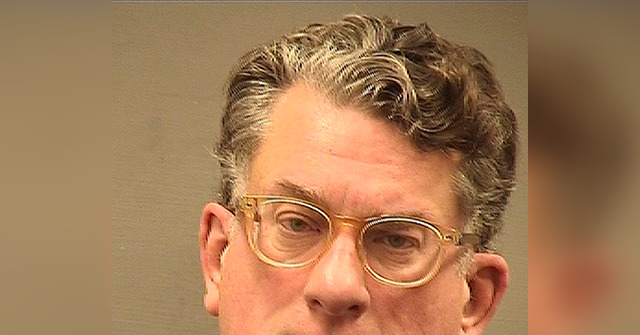 A journalist arrested on charges of child pornography was reportedly aware of the age of a teenager with whom he was communicating.
The information comes from letters between the man's lawyers and federal investigators that reportedly say the 16-year-old girl told James Meek she was underage, the Daily Mail reported Saturday.
Disgraced ABC Journalist James Meek 'knew' age of the 16-year-old girl he pressured for nude photos https://t.co/gi6H28jYub pic.twitter.com/HBhGYhpkOK

— Daily Mail US (@DailyMail) April 23, 2023
Meek, a former ABC News reporter, received the federal child pornography charge a few months ago, according to the New York Post, which said the charges came nearly 10 months after FBI agents raided his home where they seized his electronic devices.
Now, the suspect is accused of continuing to send explicit messages to the girl despite having knowledge of her age, the Mail report continued:
The FBI's Child Exploitation and Human Trafficking Task Force led the investigation and stated in an affidavit filed in February that naked photos of the teen that included her Snapchat username in the corner of the screenshots, were found on one of Meek's phones seized during a raid on his Arlington, Virginia home.

Although the filings do not give specific details as to how Meek and the teen first came into contact with one another, the saved Snapchat messages provided a window for investigators as to the nature of the relationship between the two.
According to the FBI, the internet provides criminals and predators easy access to young people.
"The most important advice for parents is to have open and ongoing conversations about safe and appropriate online behavior," the agency said.
In a letter to Meek's defense attorneys, Department of Justice (DOJ) officials said the teen informed investigators that she told Meek how old she was when she was 16.
However, it was unknown how long they had been talking to each other before she offered that information to him. The girl reportedly claimed she felt "pressured" by an account believed to belong to the suspect and by other men to provide sexually explicit images, the Mail report said.
Following the raid, officials also located a laptop that reportedly had about 90 images and clips of child porn on the device.
The suspect is "accused of sharing extremely graphic child abuse fantasies and exchanging images and videos of such abuses with users on the messaging app Kik," the Mail article noted, adding Meek resigned from ABC News following the raid.
Kik is described as a "secret messaging app" that is popular among teenagers.
If he is convicted, Meek could face a mandatory minimum of five years behind bars and a maximum penalty of 20 years.
https://www.breitbart.com/crime/2023/04/23/report-ex-abc-journalist-knew-age-teen-allegedly-pressed-explicit-images/