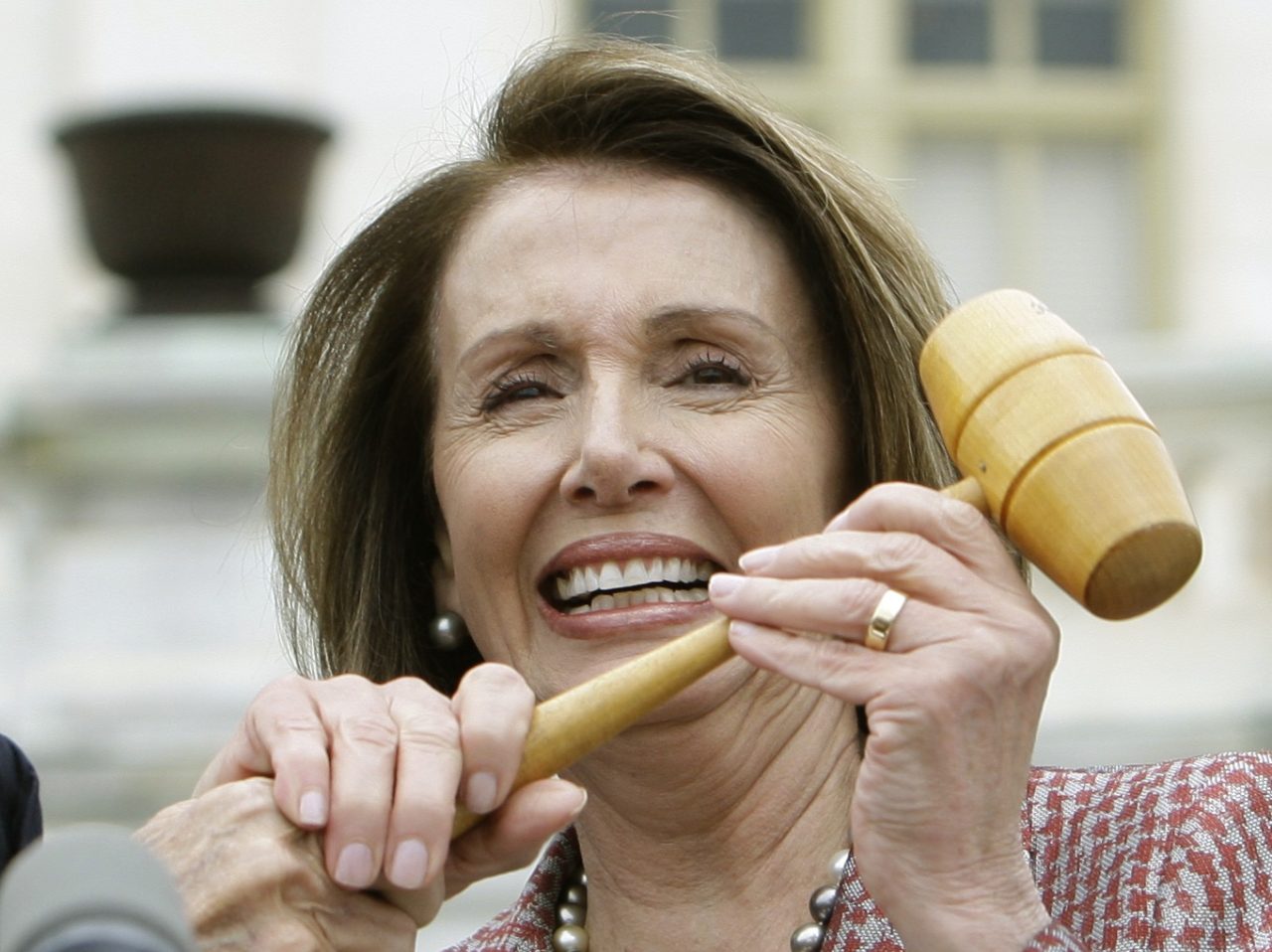 Democrats are reportedly divided over House Minority Leader Nancy Pelosi's (D-CA) attempt to have it both ways: to return as Speaker of the House if Democrats win in November, but to yield at some indefinite point in the future.
Pelosi told CNN on Monday that she expects to be Speaker if Democrats win a majority in the midterm elections. But she told the Los Angeles Times that she saw herself in a "transitional" role and would consider yielding to a successor — perhaps, the Times speculated, Rep. Adam Schiff (D-CA), a key figure in pushing allegations of Russian "collusion" with the 2016 Trump campaign. (Pelosi has run her party's House caucus since 2002.)
The Hill reported Tuesday that some Democrats welcomed her offer, but were "divided" over it, because a handful of legislators wants Pelosi out of leadership sooner. The Hill noted:
We don't need transitional leadership; we need new leadership," Rep. Filemon Vela (D-Texas) said Monday in a phone call. "And we need to have new leadership from the beginning, when we get back in January."

Vela said he counts at least a dozen incumbent Democrats who will vote against Pelosi in January's floor vote, regardless of the midterm outcome.

"I'm going to the floor and I'm going to vote for somebody else," Vela said.
Though Pelosi has touted the idea of a Democratic "tsunami" in November, she has adopted a cautious stance in recent days, suggesting flexibility on her speakership and advising Democrats not to run against President Donald Trump.
A large win by Pelosi would cement her hold on her party. But a narrow victory for Democrats would fuel talk of replacing her, and she would almost certainly be forced to retire if the GOP were to hold the House.
Pelosi has pledged in the past to serve as Democrats' leader as long as Trump is in office, which — in the minds of those planning for Trump to leave by 2021, if not sooner — could mean she would serve one term as Speaker. She first served as Speaker from 2007 to 2011, leading her party to crushing defeat in 2010 after she forced Obamacare through the House, but clinging to power inside her caucus as she defeated two perfunctory leadership challenges.
Joel B. Pollak is Senior Editor-at-Large at Breitbart News. He is a winner of the 2018 Robert Novak Journalism Alumni Fellowship. He is also the co-author of How Trump Won: The Inside Story of a Revolution, which is available from Regnery. Follow him on Twitter at @joelpollak.
http://feedproxy.google.com/~r/breitbart/~3/6fsfY29NN44/