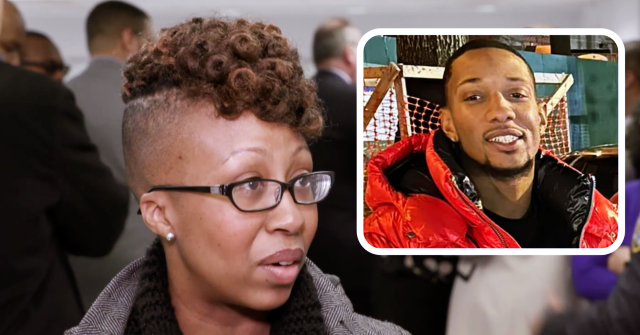 Judge Naita Semaj of the New York Supreme Court 12th Judicial District in Bronx County is reportedly set to be removed from overseeing criminal cases as she is the subject of a judicial probe for alleged abusive behavior in her courtroom and is also under fire for releasing from jail a man accused of murdering a 15-year-old boy.
Semaj, sources told the New York Post, is set to be removed from criminal casework and moved to civil court cases sometime in the next week. The judge, who was elected in late 2021 to a 14-year term, was put under a judicial probe for allegedly abusive behavior in her courtroom.
She also came under scrutiny recently for freeing from jail without bail 28-year-old Tyresse Minter — accused of strangling to death his 15-year-old stepson, Corde Scott.
The case gained so much attention that Gov. Kathy Hochul (D) intervened to get Minter put back in jail before his trial. This week, though, Bronx County Court Judge David Lewis ordered Minter's release from jail.
Scott's mother Karen Glenn told the Post that she is "glad to hear that Judge Naita Semaj will no longer be hearing criminal cases."
"I believe in the justice system, and now families and victims can be treated with dignity," Glenn said. … [T]his is not the first time she's done bad things, like in my son's case."
Semaj has become notorious for freeing from jail without bail criminal suspects accused of some of the most heinous crimes.
Last year, for example, Semaj set free and dropped charges against 16-year-old Camrin Williams — a gang member and local New York City rapper — accused of shooting New York City Police Department (NYPD) Officer Kaseem Pennant, 27 years old, in the leg while he was being searched.
Semaj dropped the charges against Williams after claiming that Pennant should not have been searching the gang member to begin with.
As Breitbart News reported, more than 72 percent of suspects with prior violent crime records in New York City and subsequently freed without bail have been rearrested for crimes.
John Binder is a reporter for Breitbart News. Email him at jbinder@breitbart.com. Follow him on Twitter here.
https://www.breitbart.com/pre-viral/2023/04/22/report-bronx-judge-to-be-removed-criminal-cases-after-freeing-accused-child-killer-jail/