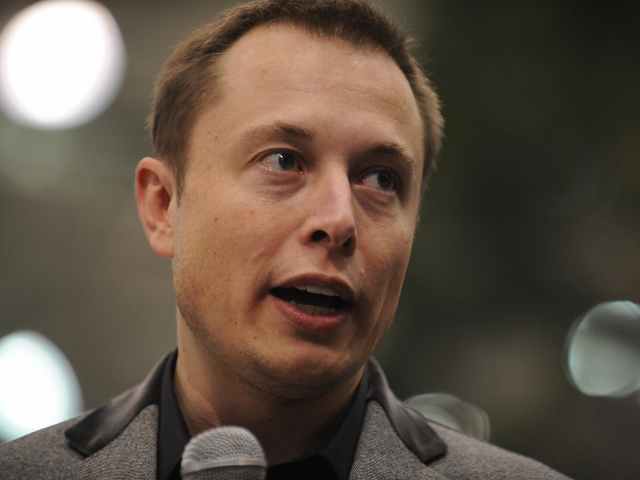 Reuters has reported that Vern Unsworth, the British cave rescuer who helped to save the lives of a Thai soccer team trapped in an underwater cave, has filed a lawsuit against Tesla CEO Elon Musk for calling Unsworth a "pedo guy" in a tweet after the cave rescuer criticised Musk's miniature submarine rescue idea.
A tweet from Reuters states: "JUST IN: Elon Musk is sued by Thai-cave rescuer Vernon Unsworth in lawsuit alleging libel, assault, slander – court records"
JUST IN: Elon Musk is sued by Thai-cave rescuer Vernon Unsworth in lawsuit alleging libel, assault, slander – court records pic.twitter.com/EbWSRR9Tqx

— Reuters Top News (@Reuters) September 17, 2018
According to Reuters, the lawsuit is for defamation, and requests compensatory damages of $75,000 along with punitive damages.
In a Twitter exchange in August, Tesla CEO Elon Musk brought up previous claims he made that the British cave rescuer Vern Unsworth, who was a key player in saving the lives of the Thai soccer team that was stuck in an underwater cave, was a pedophile. Musk made this claim about Unsworth with seemingly no evidence, referring to him as a "pedo guy" after Unsworth mocked Musk's rescue submarine — which was not used during rescue operations.
Musk recently questioned a Twitter user about Unsworth's innocence, asking why he hasn't sued Musk for defamation if he was indeed innocent. Unsworth's lawyer replied advising Musk to check his mail and posting a screenshot of a letter showing that a libel claim was being prepared against the Tesla CEO.
@elonmusk should check his mail before tweeting. pic.twitter.com/3c9QWtdp25

— Lin Wood (@LLinWood) August 29, 2018
In a rant to a BuzzFeed news journalist that Musk considered off the record, Musk once again claimed that Unsworth was a pedophile and that he had married a 12-year-old bride in Thailand. Musk stated in an email: "I suggest that you call people you know in Thailand, find out what's actually going on and stop defending child rapists, you f****** a**hole." Musk continued to state: "He's an old, single white guy from England who's been traveling to or living in Thailand for 30 to 40 years, mostly Pattaya Beach, until moving to Chiang Rai for a child bride who was about 12 years old at the time."
Musk ended his email stating: "I Fu**ing hope he sues me." Unsworth's 40-years-old girlfriend of seven years, Woranan Ratrawiphukkun, has defended Unsworth from Musk's accusations in an interview with the Daily Mail. "The news about him being married to a 12-year-old child is laughable. As of now, everything will proceed according to the law," stated Ratrawiphukkun.
Ratrawiphukkun added: "Vern is a kind person. He rarely has an argument with anyone, and everybody loves Vern… We've spent our life together for seven years — he's a good man and such a gentleman. He thinks of others before himself. I cannot comment further. I don't have anything to say to him [Musk]." She continued, "I know what kind of person Vern is. If he wasn't a good man, we wouldn't still be together after all these seven years."
When asked if Unsworth would be taking further legal action against Musk, Ratrawiphukkun stated: "I have no details. I'll have to wait until Vern gets here. If your husband was accused of this, would you sue?" It appears now that Unsworth is indeed suing Musk.
Lucas Nolan is a reporter for Breitbart News covering issues of free speech and online censorship. Follow him on Twitter @LucasNolan or email him at lnolan@breitbart.com
http://feedproxy.google.com/~r/breitbart/~3/A4G97kom-U8/