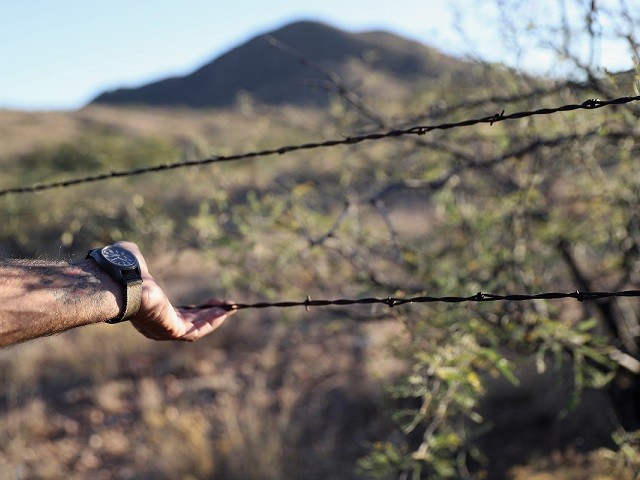 Federal officials arrested approximately 9,000 Indian migrants who entered the U.S. illegally during Fiscal Year 2018. This is nearly triple the number apprehended during the previous year.
About 9,000 Indian migrants paid human smugglers between $25,000 and $50,000 to be smuggled from their home country to the U.S.-Mexico border where they illegally enter the U.S. Nearly half of those entered through a three-mile section of fenced border in Southern California, according to an article from Reuters.
The article sites U.S. Customs and Border Protection spokesman Salvador Zamora who said that federal officials arrested "around 9,000" Indian nationals who illegally crossed the border. The estimated 9,000 arrests are nearly triple the number arrested in Fiscal Year 2017 (3,162). Zamora said that about 4,000 Indian migrants crossed the border in a three-mile section of the border near Mexicali, California.
"The word got out that Mexicali is a safe border city which favors their crossing into the United States," Zamora told Reuters.
Fiscal Year 2018 ends ad midnight on September 30.
Zamora said the Indian migrants are frequently bonded out of detention by "human trafficking rings."  He said the migrants are then forced into indentured servitude in a variety of business industries including hotels and convenience stores where they must pay off their smuggling fees and bonds.
At least one Indian migrant is believed to have died after illegally crossing the border from Mexico into Texas, Breitbart Texas reported.
A Border Patrol agent contacted the Laredo Sector dispatch center on Wednesday afternoon to report that he found the remains of what appeared to be an illegal alien. The agent made the grim discovery at about 3:00 p.m. on Wednesday afternoon, according to information provided to Breitbart Texas by Laredo Sector Border Patrol officials.
The agent found documents on the migrant that indicate the deceased migrant traveled to the U.S. from India, officials stated.
Bob Price serves as associate editor and senior political news contributor for Breitbart Texas. He is a founding member of the Breitbart Texas team. Follow him on Twitter @BobPriceBBTX and Facebook.
http://feedproxy.google.com/~r/breitbart/~3/WwrfA5T8uDU/