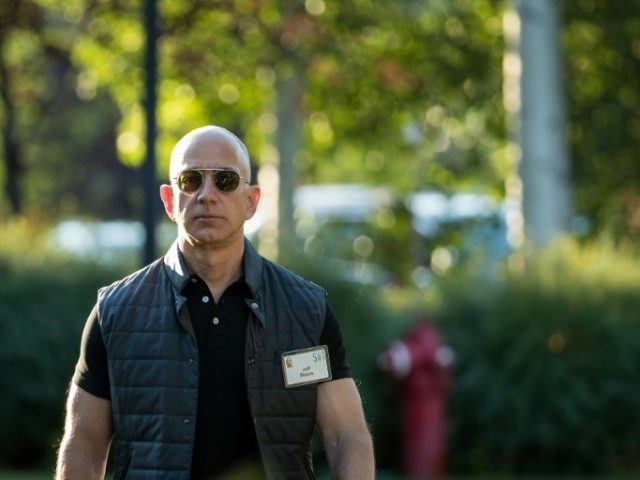 Amazon employees reportedly bought property near the company's HQ2 location in New York City before the public announcement was made.
According to the Wall Street Journal, "two employees decided to buy units just before the first press reports surfaced that Amazon was likely to choose Long Island City for its new headquarters… The buyers now live in New Jersey and Queens."
"While employees aren't permitted to buy and sell stocks based on nonpublic information, several real estate lawyers said they were aware of no such prohibition for real-estate transactions," the Wall Street Journal continued.
Several Amazon employees bought Long Island City condos *before* the first press reports surfaced that Amazon would locate headquarters there. Buying real estate based on nonpublic information (unlike trading stocks) is legal https://t.co/VbW8Sq9TvU

— Michelle Hackman (@MHackman) November 20, 2018
The revelation prompted criticism from users on Twitter, who likened the purchases to insider trading.
"Guess stock gains in recent years aren't enough for them?" posted New York Times columnist Ron Lieber, while CNBC anchor Carl Quintanilla declared, "Oh boy."
"Good old fashioned insider dealing in NYC real estate from Amazon employees," remarked Max Burns, the communications director of human rights nonprofit organization Robert F. Kennedy Human Rights.
Amazon chose New York City and Arlington, Virginia, as the two locations for its second headquarters this month, after receiving a number of bids from cities, towns, and counties in North America.
New York offered Amazon $1.5 billion in tax credits and $1.2 billion in tax breaks in exchange for the company choosing New York City.
New York Governor Andrew Cuomo downplayed the financial incentives, claiming it, "Cost us nothing," and after receiving criticism from figures on both the left and right, including Sen. Bernie Sanders (D-VT), Rep. Alexandria Ocasio-Cortez (D-NY), and Fox News host Tucker Carlson, Cuomo claimed only "extreme conservatives" and "socialists" are against the deal with Amazon.
"Amazon is a billion-dollar company. The idea that it will receive hundreds of millions of dollars in tax breaks at a time when our subway is crumbling and our communities need MORE investment, not less, is extremely concerning to residents here," expressed Ocasio-Cortez on Twitter. "Displacement is not community development. Investing in luxury condos is not the same thing as investing in people and families. Shuffling working class people out of a community does not improve their quality of life."
Carlson agreed, responding, "Hate to admit it, but Alexandria Ocasio-Cortez has a very good point… The richest man in the world just got $2 billion in taxpayer subsidies. How does that work?"
http://feedproxy.google.com/~r/breitbart/~3/2KmqX4Ku9pw/