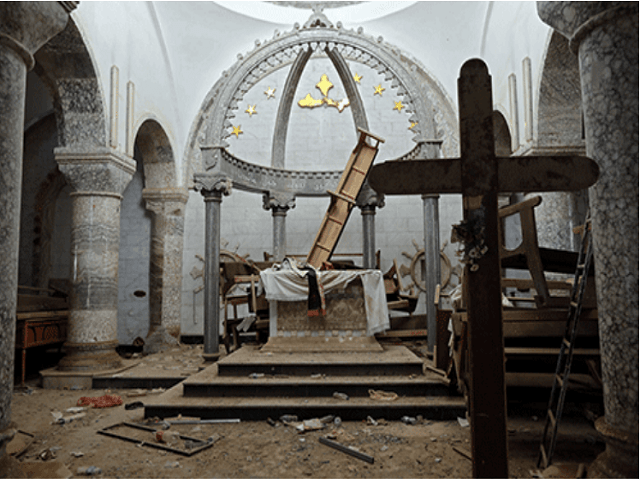 At least 447 Christian missionaries have "died violently" in the first 17 years of the third millennium, the Fides news agency announced in a special report Saturday.
Five bishops, 313 priests, three deacons, 61 religious men and women, 16  seminarians, three members of institutes of consecrated life, 42 lay people, and four volunteers were killed while carrying out missionary work, Fides said.
"This figure is undoubtedly low since it refers only to the cases of which we have received confirmation," noted Fides, the information service of the Pontifical Mission Societies.
The Vatican synod for bishops which is currently taking place in Rome focuses on young people, and the Fides report paid special attention to young missionaries who have died for their faith.
"Accepting the mission implies the willingness to risk one's life and to travel the way of the cross, in the footsteps of Jesus, who firmly set out on his journey to Jerusalem to offer his life for humanity," stated the synod's preparatory document.
The report profiles twelve young Christian missionaries, from a diversity of backgrounds, who were violently killed in the first 17 years of the millennium.
One religious sister profiled in the report, the 22-year-old Dominican Sr. Lita Castillo, was stabbed by two attackers in Chile as she slept in the dormitory with her fellow the nuns, along with another 19 religious sisters who were beaten and wounded. The assailants poured flammable liquid over the nuns and set fire to the college. Sister Lita suffered burns over 70 percent of her body. Known for her joy, enthusiasm and dedication, she died on October 29, 2001.
Another missionary, the 32-year-old Rwandan Sister M. Reginette, was murdered in Yemen by Islamist terrorists on March 4, 2016. Sister M. Reginette was the youngest of four Missionaries of Charity murdered and disfigured by a commando of armed militants of the Islamic State who stormed the building where they helped the elderly and disabled in the city of Aden. During the terrorist attack, 12 other people were killed, including a driver, two community helpers and elderly and disabled patients, while the Superior of the convent escaped death.
A manuscript detailing the attack reported that the terrorists "smashed and destroyed" all the religious articles they could find: the tabernacle, altar, crucifix, statues, Bibles and prayer books.
The Missionaries of Charity were "the only Christian presence" in Aden, the letter states, "and ISIS wants to get rid of all Christianity." Pope Francis defined the massacre in Aden as  an act of "diabolical violence."
Missionary Lazarus Nwafor, a 26-year-old seminarian from the Imo state of Nigeria, was beheaded by Muslim Fulani herdsmen on August 25, 2016, during an attack in the community of Ndiagu Attakwu.
Follow Thomas D. Williams on Twitter Follow @tdwilliamsrome
http://feedproxy.google.com/~r/breitbart/~3/DTs_ofUw9O8/